♥ from 8flo: Lipsticks + My Lipstick Collection
Saturday, March 26, 2011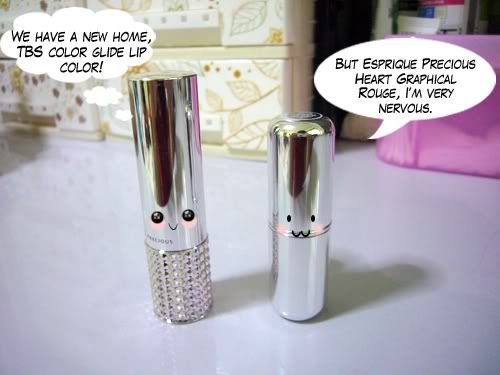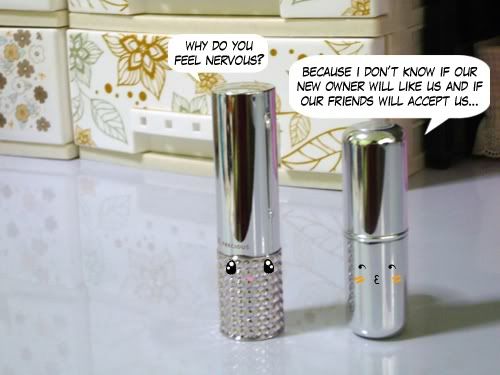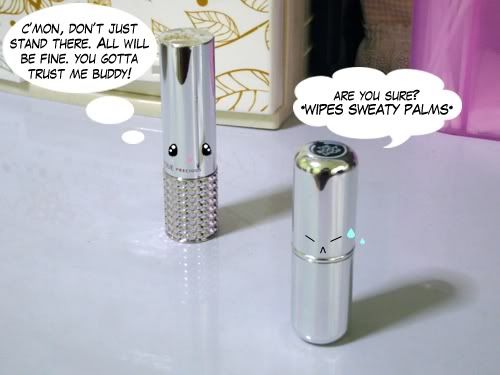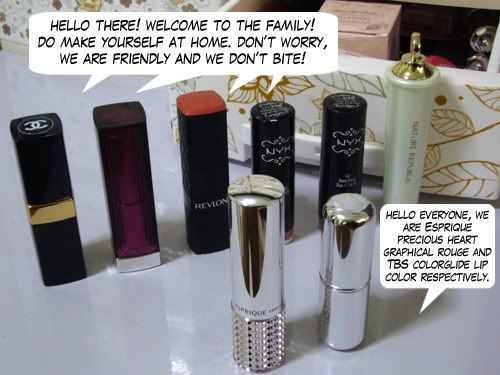 And then they settled down happily and got together for a family portrait!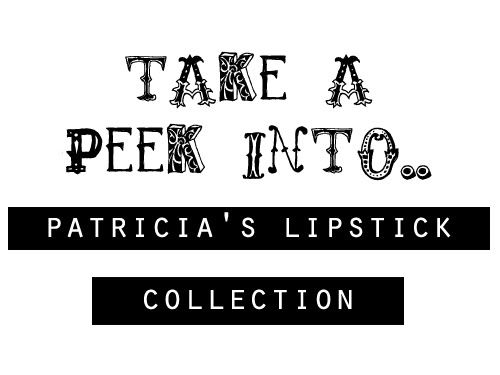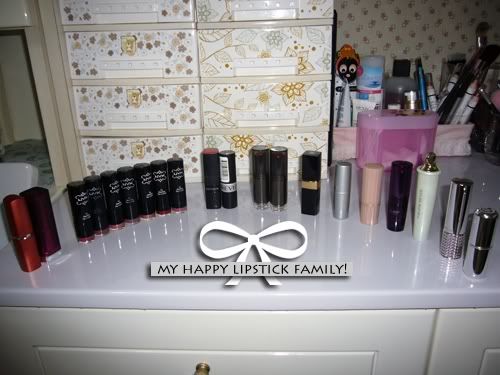 I put this up specially for you girlies since I was unable to take a picture of my entire makeup collection, so I thought I would show you all a category at a time.
In case you were wondering what's up with the comic strip above, well... I wanted to inject more fun and life to SweetestSins, hence I decided to make things a little more creative, unlike my usual conventional posts.
I won the Esprique Precious Heart Graphical Rouge in PK 832 in one of 8flo's giveaway while The Body Shop Color Glide Lip Color in Rose Pink was given to me.

I never really liked lipsticks until 2009 because it reminds me of older women. It turns out that it was because I haven't found a suitable shade and formula.
Traditionally, lipsticks were only available in screaming hot chili reds and they didn't glide on well. I remember that because I was in choir back in primary school and I had to put on makeup before every performance.

I still remember that I was super surprised and impressed by the MAC Lustre Lipstick in GIDDY when I first got it because it feels like a combination of lip gloss, together with lipstick. That was when my obsession with lipsticks started. I started preferring lipstick over lip gloss as it lasts longer and it doesn't make my hair stick to my lips like it does whenever I apply lip gloss. And that explains the amount of lipsticks I own.
The Body Shop Color Glide Lip Color in Rose Pink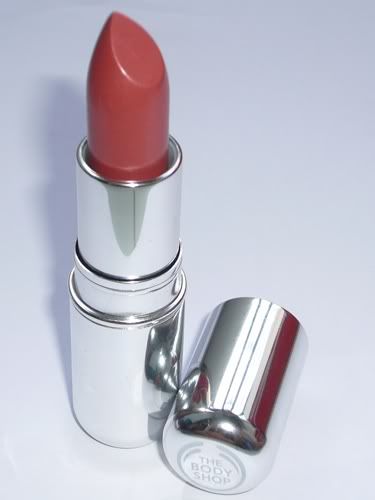 According to one of my friend whom works in The Body Shop, Rose Pink is one of the more popular colors among this range of lipsticks. When I first swatched it, it looked as if it would be too dark for me. When my Mom saw it, she thought that it would be something that she would wear. She loves lipsticks with brown hues by the way.
When I tried to apply it on my lips, I was surprised at how easily it glided on even though I applied it right from the tube as most (drugstore) lipsticks from UK/US brands excluding NYX don't usually glide on that well, hence I usually have to use a lip brush.
It contains slight shimmer and its quite pigmented, contrary to my belief that The Body Shop lipsticks are rather sheer. I like the fact that wearing this lipstick makes my teeth look whiter.
Patricia says, "Its perfect for that girls' night out, clubbing or for a date with that cute hunk that you've been eyeing! Do remember to tone down on your eye makeup and blusher so that it won't take away the limelight from your oh-so-sexy coral lips!"
Esprique Precious Heart Graphical Rouge in PK 832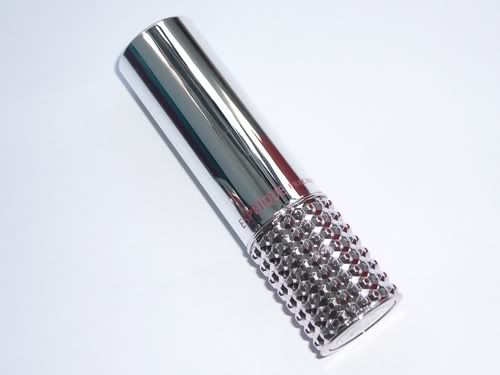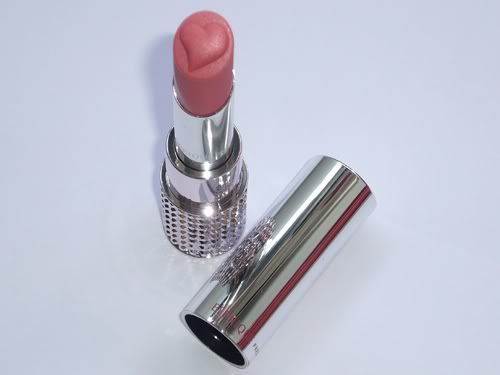 Compared to The Body Shop Color Glide Lip Color in Rose Pink, Esprique Precious Heart Graphical Rouge in PK 832 is more sheer, somewhat akin to typical Japanese/Korean lipsticks. Its quite glittery which somehow reminds me of my Jill Stuart lipgloss. When applied onto the lips, the glitters actually makes your lips more watery and plump. The texture of it feels more like a lipgloss rather than a lipstick. I liked how well it glides on.

Did you spot the cute heart-shaped motif? Its so pretty, ain't it? I always have a soft spot for pretty packaging. Don't you girlies get tempted by cute or pretty packaging? You are probably lying if you say you won't be. Speaking of which, because the heart-shaped motif protudes out, it makes application so much easier compared to normal lipsticks. However, the heart-shaped motif wears off after 3 uses. ): Personally, I like this lipstick over The Body Shop Color Glide Lip Color in Rose Pink because its a my-lips-but-better (MLBB) color. It is such that its not too drastic but at the same time, it enhances my natural lip color.

Patricia says, "Its definitely suitable for work/school or a day out!"
Moving on to the most exciting part, do I hear you girls screaming, "SWATCHES!"?
How can I not include swatches for you lovelies? Here it is.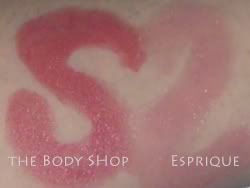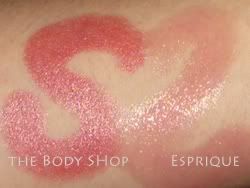 Swatches without flash and with flash respectively.
That's all for today, I hope you girls like this post.

Till then.

Love,
Patricia