Marina Bay Sands
Wednesday, December 29, 2010
Yet another overdue post. I finally brought Grandpa to Marina Bay Sands 2 weeks ago. He had wanted to go there since late April this year. My Grandpa may be 82 but he sure knows the latest hangouts and happenings. Not to mention that he is as fit as a fiddle, he can walk so much faster than me and I have trouble catching up with him at times.
I have been running out of inspiration lately and that explains the lack of posts. I don't know about you, but when I make a post, I make sure it is perfect and post worthy.
I shall not do too much talking here, because the pictures speak so much more.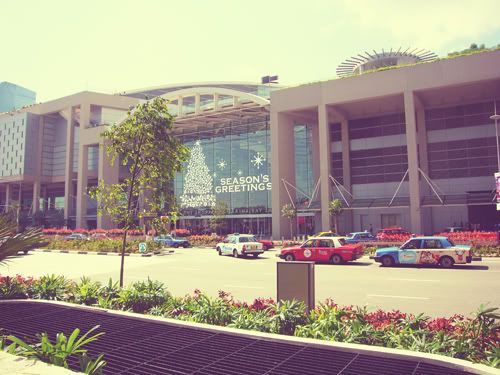 The Shoppes at Marina Bay Sands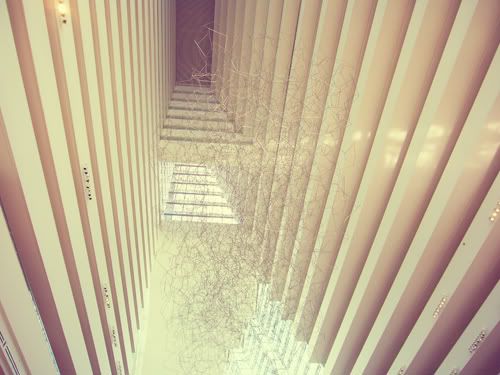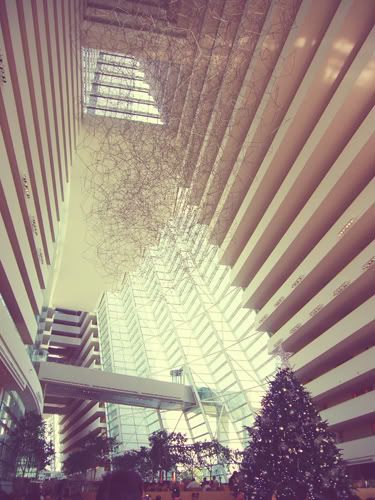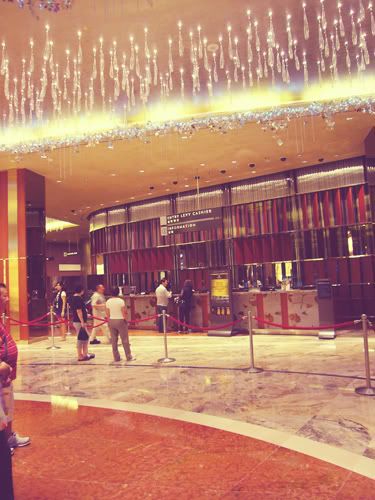 That's the entrance of the casino where Singaporeans and PRs pay the casino entry levy fee of $100 SGD. It has an open concept where you could see the inside of the casino unlike the one over at
Resort World Sentosa (RWS)
. Click
here
for more pictures.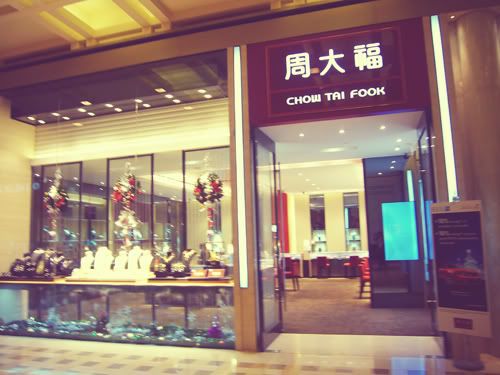 Chanced upon Chow Tai Fook, my Aunt's favourite jewellery retailer which can be found almost everywhere in Hong Kong or Macau. Now she doesn't have to go all the way there because they have a branch in Singapore.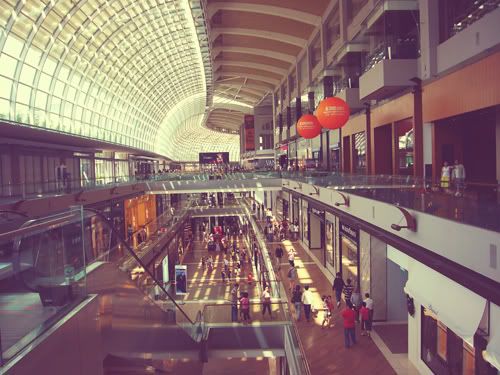 The interior of The Shoppes at Marina Bay Sands kinda reminds me of Hong Kong International Airport's architecture. I feel that it really outdid most retail developers as it hardly gives one the impression that he or she is in Singapore. Well, at least I felt that I wasn't in Singapore for the few hours that I was there.
As usual, I was busy taking photographs and on the lookout for retail stores with unique visual merchandising.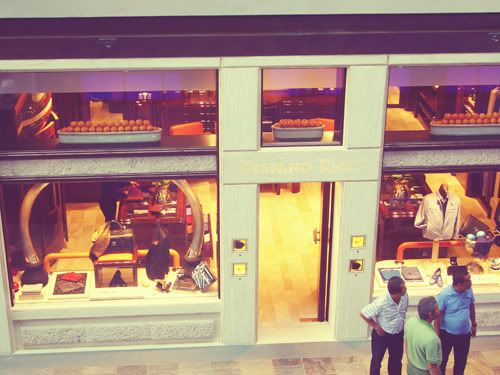 This store caught my eye because it used oranges as part of their visual merchandising in the window display.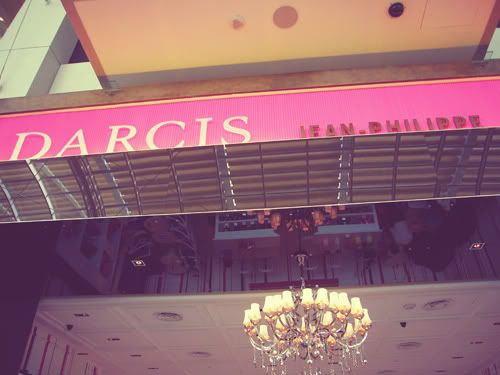 Jean-Philippe Darcis, L1-38
This cozy cafe offers macaroon, pastries, chocolates and tea. I was attracted to the cafe because they had so many macaroons in different colors on display.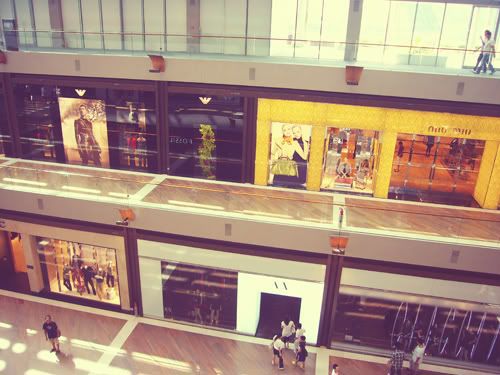 Expect to see familiar mid to high-end brands such as A|X, Miu Miu as well as local retailers such as Eu Yan Sang and OSIM.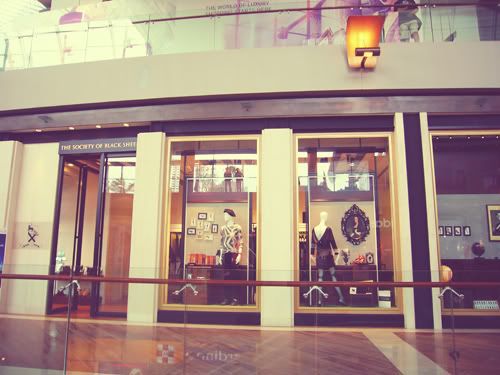 The Society of Black Sheep, B1-64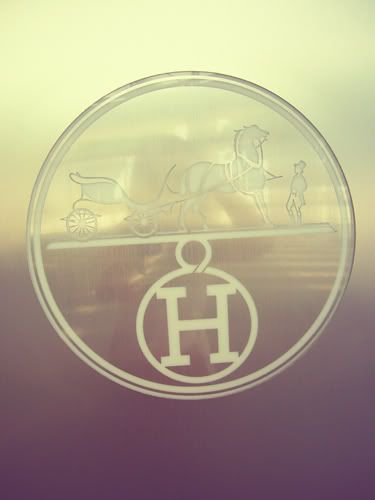 Hermes was having their opening party. I snapped a picture of the logo because I thought it was rather pretty. Did I mention that I love every of Hermes window display? They are just so good at using recycled materials in visual merchandising.
Grandpa wanted to be outdoors hence we walked out for some sun. Obviously, while he was admiring the scenery, I was at work - trying to figure out the best angles to photograph my sunny island, Singapore.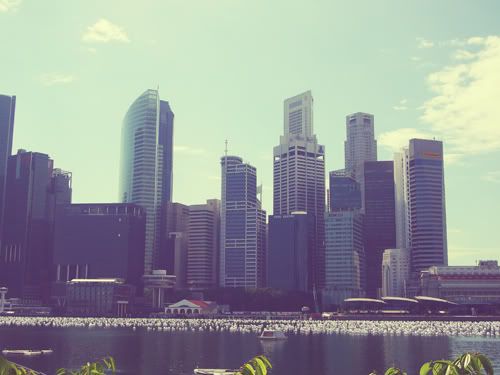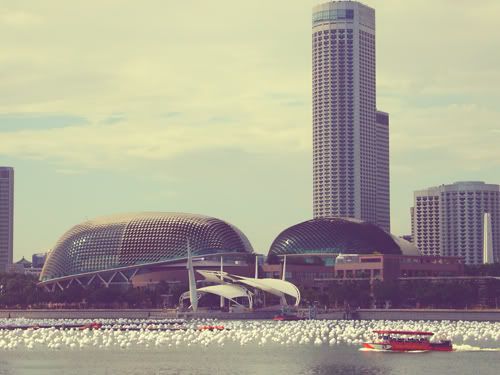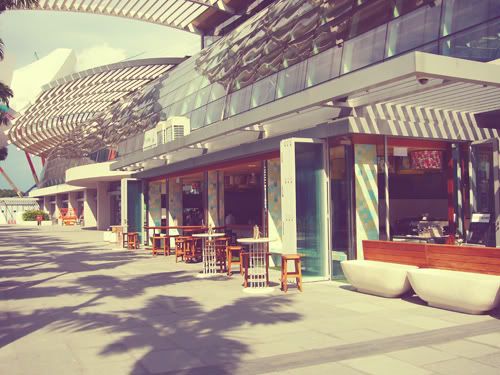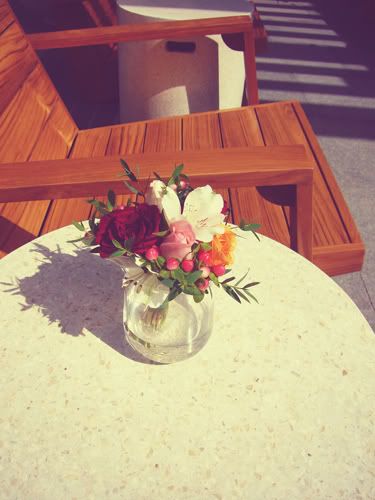 My favourite photo of all.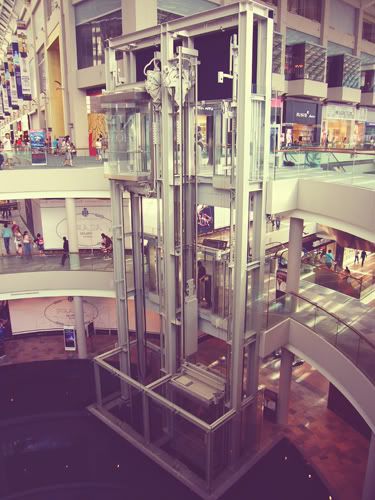 Yes, in case you're wondering, this is a lift.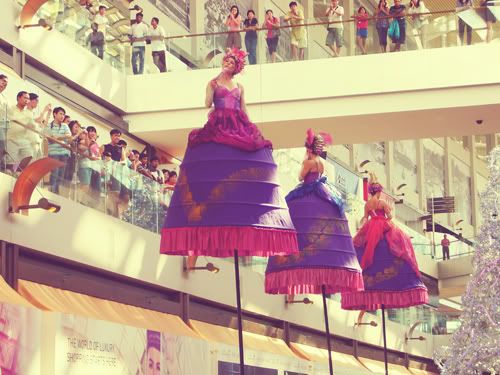 Managed to catch a glimpse of an ongoing performance.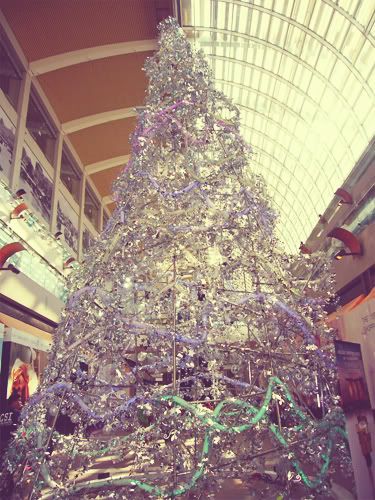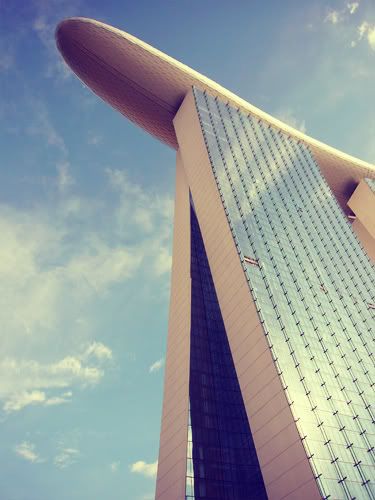 With that, it marks the end of my day over at Marina Bay Sands.
Here is some information which you may find useful.
Getting to Marina Bay Sands
By MRT:
- Circle Line: Alight at Promenade MRT and walk about 10 minutes to Bayfront Avenue via the pedestrian footpath.
- North South Line: Alight at Marina Bay MRT and take Bus 97/97e, 133 or 106 from the bus stop outside the station
By Public Bus:
- 97/97e: Jurong East to Marina Square (loop)
- 133: Ang Mo Kio Interchange to The Esplanade, Raffles Avenue (loop)
- 502: Pioneer Road North to Marina Square (loop)
- 518: Pasir Ris to Suntec City (loop)
- 106: Bukit Batok Interchange to Marina Centre Terminal
Attractions:
- Sands Skypark
- Casino
- Theaters and Museum
- Sampan Rides
Hope you enjoyed reading this post! As you can see, I am trying to inject more life to my blog as well as trying to cover a couple of different topics which I think you all might be interested in. Do let me know what you hope to read on SweetestSins yea?
xoxo,
Patricia