How to Apply Fake Nails
Thursday, September 30, 2010
Hi lovelies, it has been a long time since I last made a video tutorial. But nevertheless, I managed to put this up for you lovelies this morning.

Fake nails are especially good and useful when you are in need of a manicure and you are pressed for time. Besides, it can be reused many times, provided that you are careful with them.
There are a lot of places which sells fake nails. I got mine from Shugar (they do customized nails, hence the design which you see here is one-of-a-kind) last year and the double-sided nail tape that came with it doesn't really withstand big movements. I remembered that in fact, one of my fake nails drop off when I was washing my hands. However, this time round I used Vivi Pink Nail Glue which I thought was really effective as the fake nails were firmly stuck onto my real nails for the whole night! Removing was a pain though as I had to soak them.
This is the nail glue which I mentioned in the video.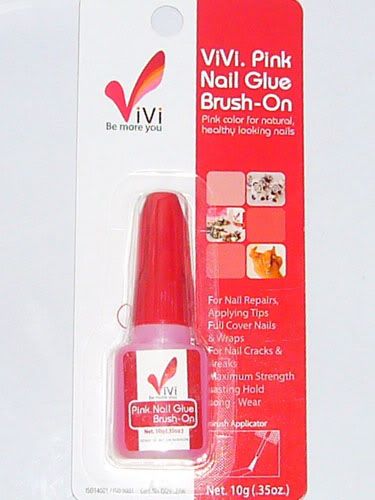 And my fake nails, aren't they lovely? I think it looks a little bridal though. But I chose this design because I love champagne, cream and white. Not forgetting pearls and silver Swarovski crystals which are my favorites too!