♥ Korea Beauty Haul & other goodies from Korea
Sunday, September 26, 2010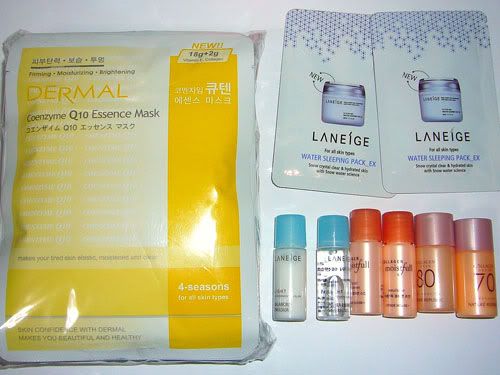 Don't you just love Korean skincare products? I do! Especially Laneige, Etude House, Nature Republic, The Face Shop etc. Those Dermal sheet masks are my absolute favourite! Among all, I love the Royal Jelly Collagen the most for it is very moisturizing!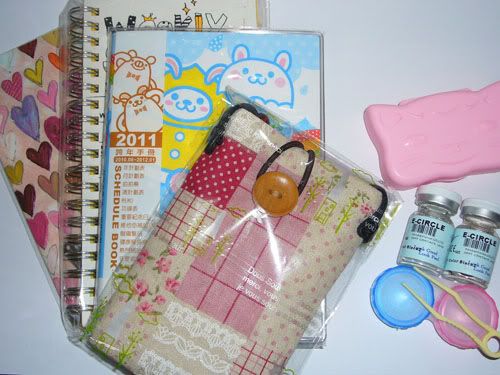 Lots of organizers. See? Patricia's gonna be a super organized person from now onwards! (: And, handmade pouch for my iPhone 4. Lastly, circle lens! I just love circle lens. It makes me look more awake. I have small eyes, you see.
I'm loving every bit of these lovelies from Korea. What say you? (:
P.S: I didn't post every single item up, only the relevant ones which I thought you girlies might be interested in.