Laneíge Mystic Veil Collection (Fall 2010)
Tuesday, August 17, 2010
Last week I headed down to Laneíge office to collect 2010 Laneíge Fall Collection - Mystic Veil. It is limited edition.
What I love most about this collection is the illustration on the packaging by Wendy Plovmand. It is so classic, bold, chic with a hint of girliness with the hot pink interior packaging.

So as not to keep you girls waiting, here are the pictures.

WARNING: IMAGE INTENSTIVE POST AHEAD!
Mystic Veil Foundation in #23
This foundation has a texture like whipping cream and is suitable for all skin types. Usually, cream foundations provide more coverage than liquid or powdered ones.
It gives an even and clean look. It is mentioned on its website that the best application would be to use fingers. Hence, they have also included a spatula for hygiene purpose. I have not tried applying foundation with fingers before though.

It is available in two shades, #21 Natural Beige and #23 Sand Beige.
Mystic Veil Blusher in #Mystic Pink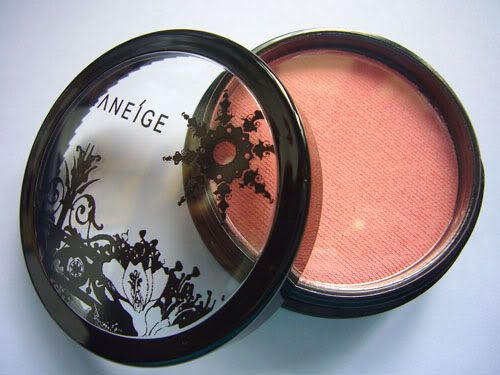 This is a cream blusher in pink with hints of coral which I love because it gives a more radiant and natural look.
The trick to applying cream blusher is to put 3 dots along your cheek are blend them upwards as shown in the picture above.
Mystic Veil Eye Palette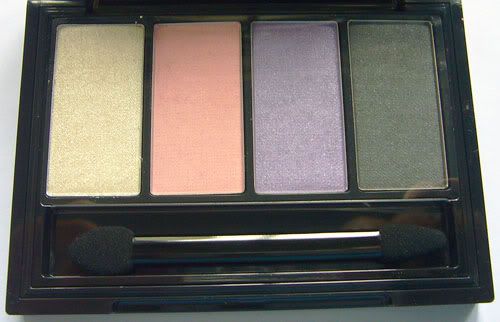 This has to be my favourite product in the entire collection! What's not to like about its pretty packaging and the pretty eyeshadow colors? It contains 4 eyeshadow colors, mystic white (highlight color), mystic pink, mystic violet and mystic black.
I was so fascinated by the semi smokey eyes done by Steven Cho, a makeup artist from Korea when I first watched this video on Laneíge Facebook.
And I knew I had to recreate those lovely eye makeup. But I didn't have the mystic veil eye palette then. I just took my Majolica Majorca, Skin Food and Etude house palette and eyeshadows and whatever I had to recreate the look. And my colleagues commented that it was lovely!

I am very happy and excited now because yours truly own the mystic veil eye palette which is the same one used by Steven Cho! I am sure that I can recreate eye makeup that looks even more lovely now!
And finally,
Snow Crystal Instense Lipstick


Check out the lovely snowflake detail! It shines like a crystal! Awww..
There are two colors available, Mystic Beige and Mystic Flower.
Mystic Beige #SYR32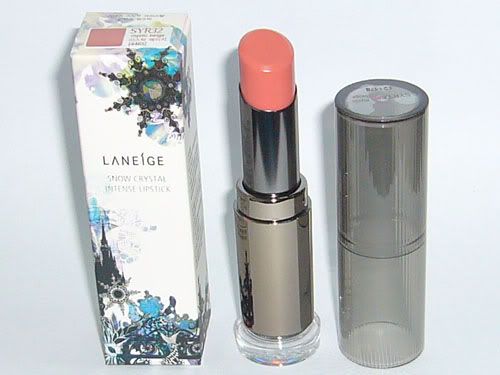 Mystic Beige is the perfect nude lip color for daytime (work/school). You can never go wrong with it!
Mystic Flower #RP49
While Mystic Flower is best for a night out with girlfriends, on a date or for clubbing! I say, go light with the blusher and put on eyeliner (a thin line) and shine with bold lips!
I hope you enjoyed this post. For swatches or more comprehensive reviews on the items above, kindly leave a comment or email me and I will try my best to get something up.

For any questions, just ask me in Formspring and I will get back to you asap.

Thank you Laneíge for giving me an opportunity to try these lovelies. (:

** Disclaimer: All of the above mentioned are my own opinion and views, Laneíge did not pay me for it.