Chanel Rouge Coco Lipstick
Tuesday, April 13, 2010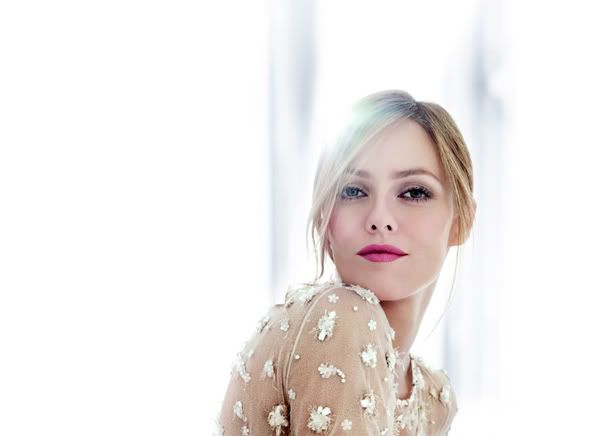 I first came across this new lip product by Chanel in my april copy of Cleo Singapore. The first thing I noticed was - her lip color. It was like a subtle &very kissable pink. I kept reminding myself that I need to head down to the Chanel counter sometime soon to check out the color. While surfing random make up sites and forums, I discovered that the lipstick shade is in 'Mademoiselle'. However, when I went down to the Chanel counter at Robinsons, the counter girl told me that the shade that Vannessa Paradis is wearing is 'Legende'. She swatched both colors on me &eventually I got 'Mademoiselle' because 'Legende' is more fuschia which is not to my liking.

Back home, I watched the making of the Chanel Rouge Coco lipstick &I was quite disturbed by the fact that Vanessa Paradis has a hole in between her two front tooth. Apart from that, she is really pretty I must say. Out of curiousity &probably the urge of wanting affirmation, I goggled Vanessa Paradis teeth &I saw the hole in between 10 out of 10 pictures. I had wanted to put those pictures up here initially but I discarded the thought because it would probably irk most people out &I certainly do not want my readership to suffer. So if you're interested in those pictures, just google it &you are most likely to see them.

Chanel Rouge Coco lipstick has gotten me all impressed! Why? Because firstly, its very creamy &moisturizing. &Its packaging is so chic. Plus, its such a neutral &wearable color which can be used everyday! &No, you wont need gloss over this lipstick because its has a shine on its own. So no more topping off lipstick with gloss for Patricia with Chanel Rouge Coco Lipstick! I can foresee that it would probably take over my current favourites NYX Tea Rose &Indian Pink!

Now, the moment that all of you have been waiting for!

Chanel Rouge Coco Lipstick Mademoiselle swatches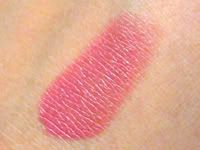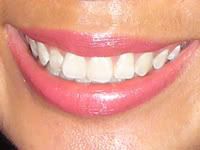 From L-R

1) Chanel Rouge Coco Lipstick Mademoiselle swatch
2) Chanel Rouge Coco Lipstick Mademoiselle lip swatch