Of nails
Sunday, February 21, 2010
After watching KlairedelysArt's video on Youtube, I was inspired to make gradient nails. Try it, its really easy. All you need is nail polish of any brand/kind and a foundation sponge.



And so.. I came up with these!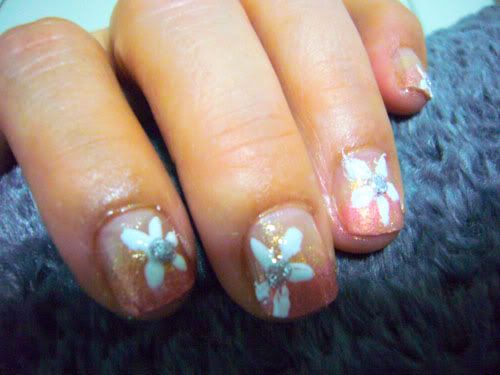 Mommy's 3-tone champagne, gold and coral orange nails with hand-drawn nail art flower by yours truly!
I dont know about you, but I love dolling my Mom, cousins or friends up be it with makeup or doing their nails!
I was dead beat after doing Mommy's nails so I made a simpler one for myself.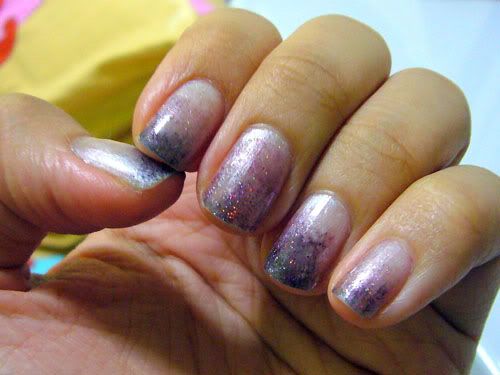 My 3 tone gradient nails consisting of pink shimmer, purple and black.
I was running some errands over at Causeway Point the other day when I dropped by The Face Shop and I saw two lovely nail polishes which I knew I had to get them. It was dirt cheap say $2.90. I love their nail polishes and I have several of them. I even have their so-called premium collection ones which are retailing at $7.90. Still cheap I would say compared to my Sally Hansen's. If you are on a budget, I would say go for The Face Shop nail polishes. Just put on two coats instead of one and the results would be the same as high-end nail polishes. Here's a swatch of The Face Shop nail color in OR201. Its like a pearlized beige. Very natural-looking and pretty!