SAL Interview @ MAS Building + The Merlion Park + Esplanade Rooftop Garden
Monday, June 16, 2008
&So today we finally went to MAS Building to conduct the SAL Interview with our assigned lawyer. It took us so much trouble to get to this lawyer. I swear I called at least 10 times! Anyway, he didnt want to answer some questions giving the excuse that he aint in the management etc. Hope that ours will still be counted though for everyone is supposed to complete at least one. Anyway, MAS Building is really cool. There had gates just like MRT. &You were supposed to tap your visitor pass to get in. The carpets were really posh. I could feel the thickness as I step onto them with my stilettos. Even Jasline agreed that its much more posh than Gucci's boutique.

After the interview, I was hungry so I pestered Jasline to go eat with me. After which, she said that she didnt want to take train from Tanjong Pagar as everyone was literally charging towards us (It was peak hour you see). Hence we decided to take a walk. A long one to be exact. And we ended up at..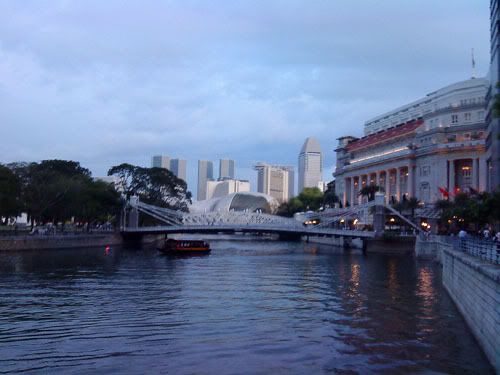 I love Fullerton Hotel! Especially the pillars. So Roman! I wanna get married there!

The Merlion Park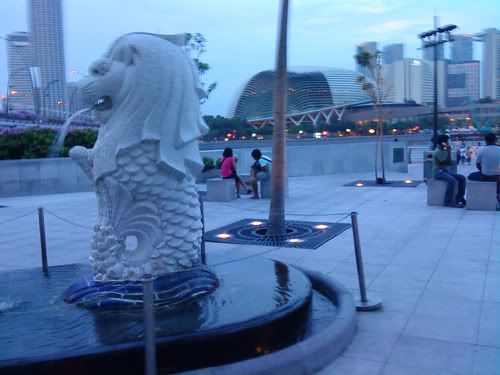 The Miniature Merlion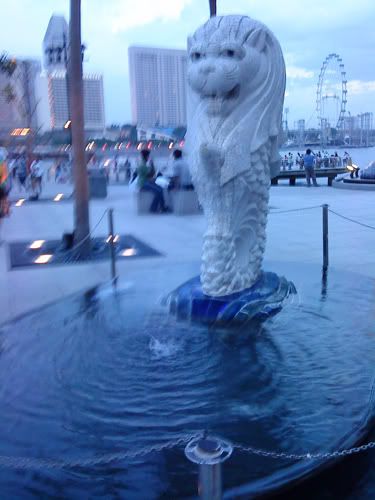 Miniature Merlion again

And we took angled photos. Enjoy! Its really funny.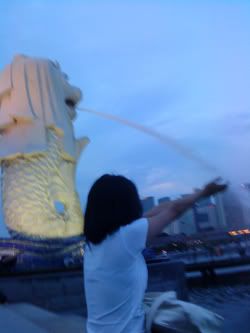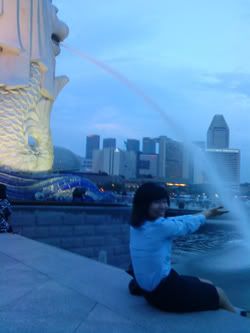 That's the original Merlion which is so much bigger!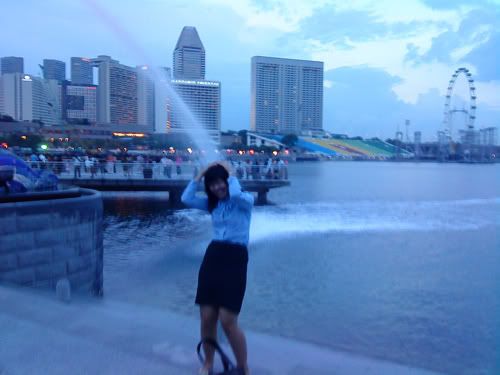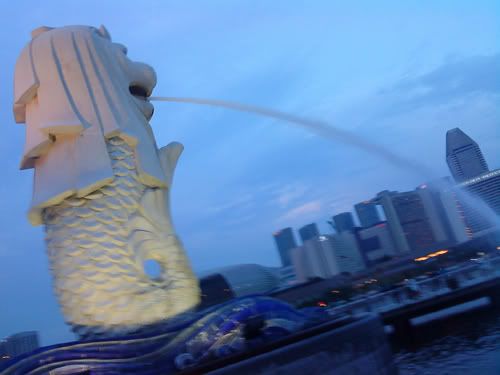 Merlion!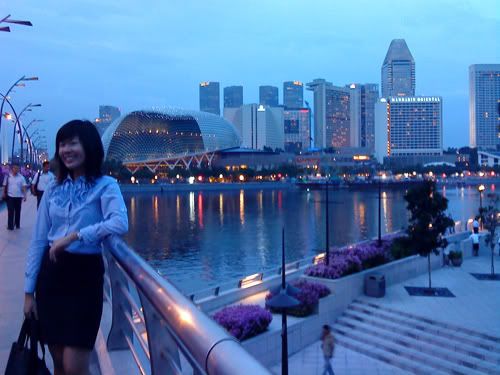 Night view from Esplanade's Rooftop Garden

I had so much fun today. Thanks Jasline for the company. (: