1st Avenue - Store Management & Retail Practical
Wednesday, June 25, 2008
I was the Store Manager of the day for 1st Avenue today.

Stayed up late last night to design posters as well as preparing accessories to bring to glam the pushcarts as well as the store up. Not to mention that my Psychology video &presentation draft was due today as well. Hence I was editing the slides before that. Rushed down to lab to print the posters before heading to the store to give briefing.

It was quite panicky for me as I had to make sure that everything falls in place nicely. Had to oversee that the stock take was correctly done, the apparels are stacked neatly, pushcart decorated nicely etc.

Luckily, I have my two very capable Assistant Managers, Carissa &Jasline to help me out. Apart from that, YunFong as my Customer Service Manager whom has done her job well by asking customers for feedback on the form that I printed for her.

All &all, its truly a fun experience for me. I learnt more that I could hope for. &We hit our target! Haha. We got about $87 worth of sales! YAYS! Ms Lim, Mr Jeffery Ho as well as Mr Dominic Seah praised our team, saying that we have loads of initiative for I brought along cloth to decorate the store as well as some accessories.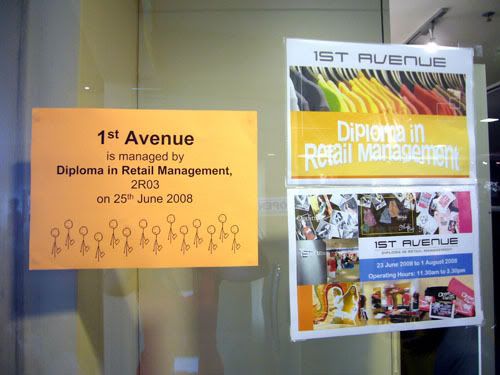 Store Entrance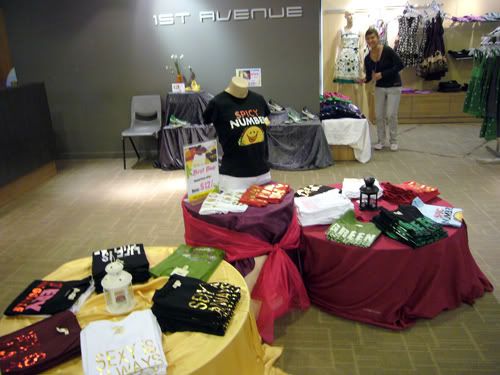 General Interior
Look at the seashells that I brought for decoration, aint they lovely?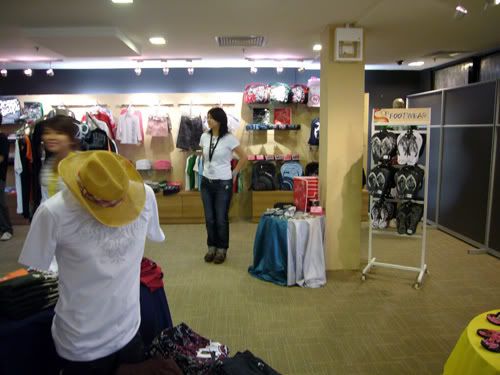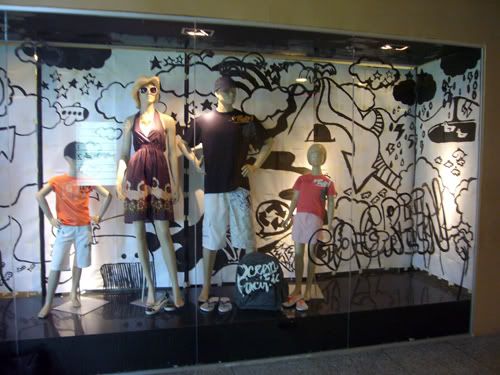 Window Display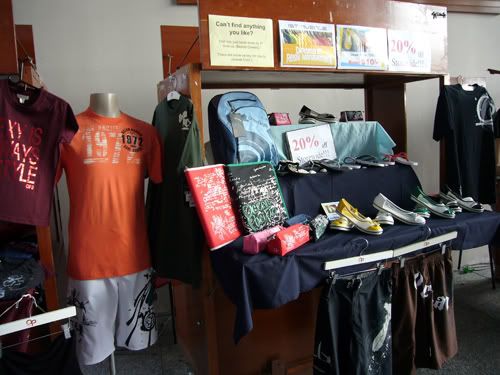 Pushcart A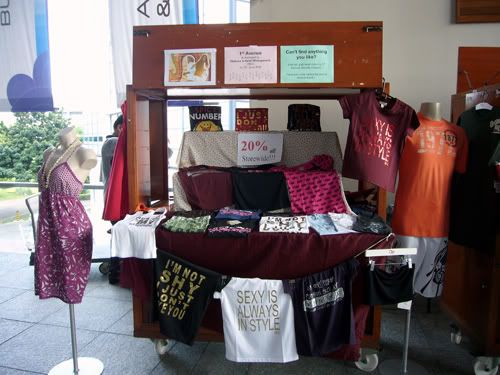 Pushcart B