Vanitytrove November 2012
Monday, December 31, 2012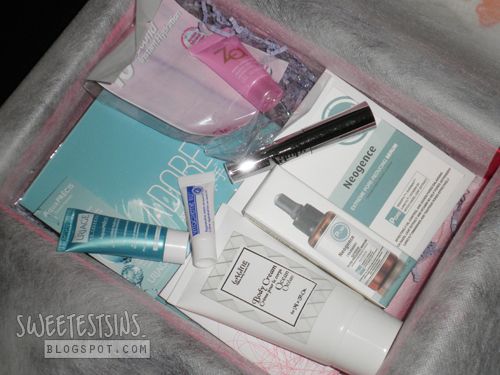 Pupa Vamp! Mascara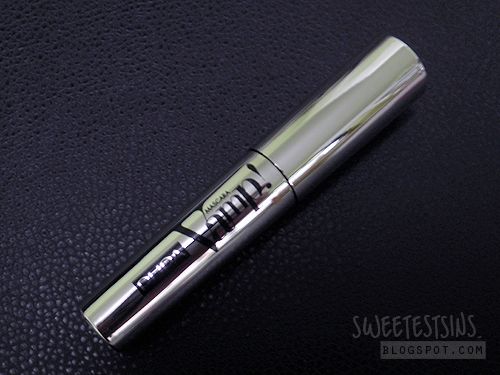 What is it:
A revolutionary mascara for exaggerated eyelashes with an oversize volume.
Saw this tutorial on PUPA Vamp! Mascara on Youtube and I thought that I would share it with you all.
I would say that PUPA Vamp! Mascara is a volumizing mascara, it thickens and lengthens my lashes so much! I had PUPA Vamp! Mascara on earlier in the day at work today and my colleague thought that I had falsies on. She was like, "Hey Pat, did you put false eyelashes today?"
I like the fact that it doesn't smudge nor shed black bits of mascara. What's more, its rather easy to remove. I merely used cotton buds to remove my eyeliner and then I proceeded to wash my face with my regular cleanser and voila, the residue came off with ease!
Because this a sample size, the shorter wand can be a little tricky to handle, it takes a while to get used to it. The mascara wand is also quite fat so you have to be careful in order not to stain your eyelids with mascara.
If not for the less than desirable mascara wand, I would have given this a 5/5 rating!
Rating
: 4/5
Laline Body Cream Ocean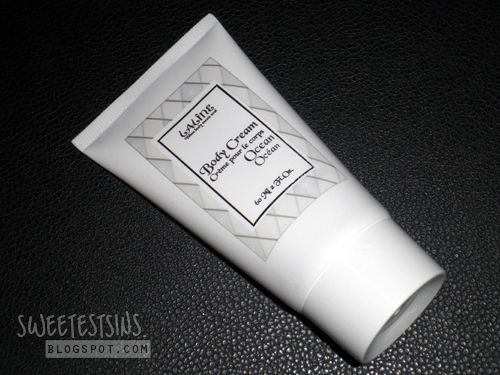 What is it:
100% pure pamper and care, our milky-smooth classic body lotion to calm all skin types. Contains the soothing properties of Aloe Vera, Beeswax, Dead Sea Salts, Elastin, Essential Oils and minerals.
My thoughts:
I have seen Laline stores around in malls, specifically Marina Square and Bugis Junction and have browsed through in the stores but I haven't tried anything from Laline before prior to receiving Laline Body Cream Ocean in this particular issue of Vanitytrove.
I brought this along with me to Korea and surprisingly, we managed to finish using the product in 9 days. The texture reminds me of body butter. Its thicker than your regular lotion.
It smells not too bad. In terms of moisturizing ability, I think it does a fair job.
ZA Total Hydration Amino Mineral Refreshing Gel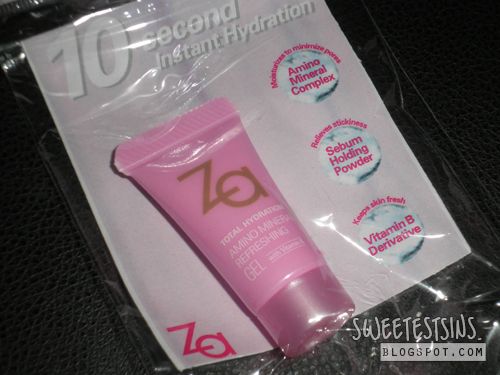 Uriage Moisturizing Refreshing Cream Gel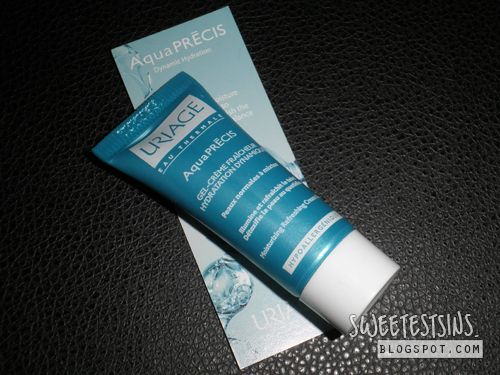 My thoughts:
I brought both the ZA Total Hydration Amino Mineral Refreshing Gel and Uriage Moisturizing Refreshing Cream Gel along with me to Korea as well. I only used them at night after showering and not in the day because gels are less moisturizing as compared to cream moisturizers. What's more, you are bound to need that extra boost of moisture during Winter time.
I wouldn't quite recommend these two products for Winter climate, I think they would be more suitable for summer.
I haven't tried the products below so I won't be able to review it this time round.
Vitacreme B12 Regenerative cream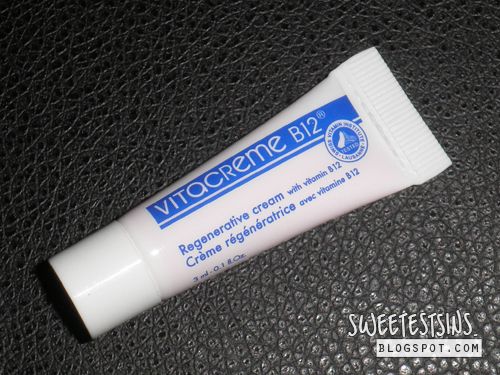 This is something that everyone has been raving about. From Nu Ren Wo Zui Da to beauty forums and even friends recommendation.
Neogence Extreme Pore-reducing serum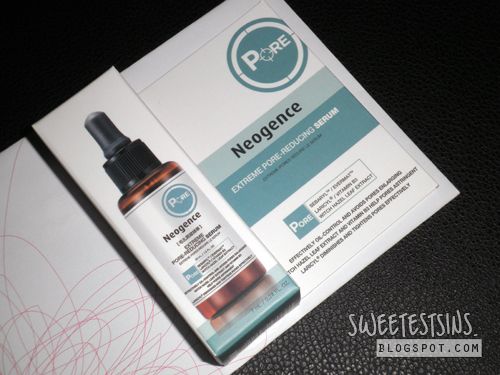 I have attended a Neogence launch party previously but I haven't had time to blog about it.
Also in Vanitytrove November 2012...
ADORE 爱不释手 Ultra Slim sanitary napkins & panty liners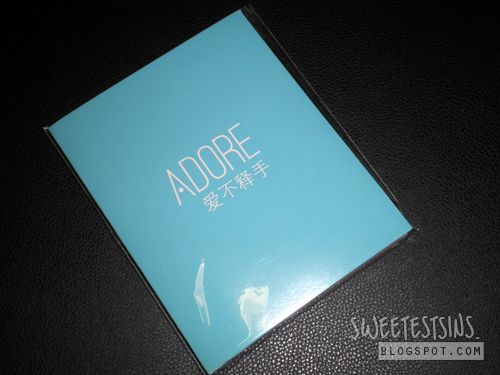 I hope you like this post, thanks for reading!
Love,
Patricia