Clinique Almost Lipstick
Monday, January 30, 2012
What is it:

An ultra-sheer lip colour that is undeniably flattering on all women.

Inspired by the success of Almost Lipstick in Black Honey's iconic status in the US, all shades are completely wearable and provide a sheer colour payoff.

Black Honey made its debut in the US in 1971 and this deep, blackened raisin hue became an instant success. In 1989, when Black Honey was later launched as an Almost Lipstick, no one realized how quickly it would become an iconic lip colour. A precise blend of red, blue, orange and yellow pigments in a sheer base allows Black Honey to look beautiful and different on virtually every skin tone, making it a cult favourite.

In August, Clinique introduced a range of Black Honey coloured items such as the Black Honey Gradient Blusher, Black Honey Eyeshadow Quad, and the best-selling Superbalm Moisturizing Lipgloss in Black Honey. This February, sees the introduction of the product that started it all - the all-time best-seller Almost Lipstick in Black Honey.

Clinique Almost Lipstick is allergy tested, 100% fragrance free and dermatologist tested.
When I first received this, I thought that it was either a mascara or eyeliner given that it is so slim compared to its other counterparts!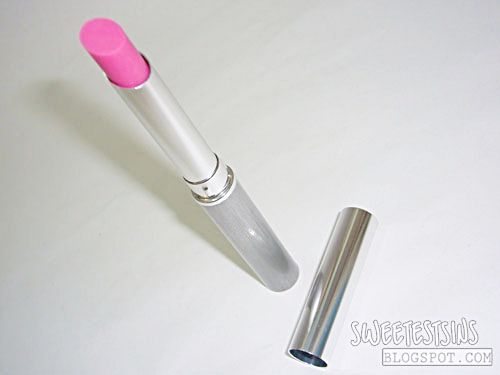 The color that I received is Shy Honey. Initially I was like, "Tell me its not fuschia lip color again?!" If you been following my blog, you would know that makeup artists love to apply fuschia or bright pink lipstick for me.
This is the amount of product that you get with Clinique Almost Lipstick.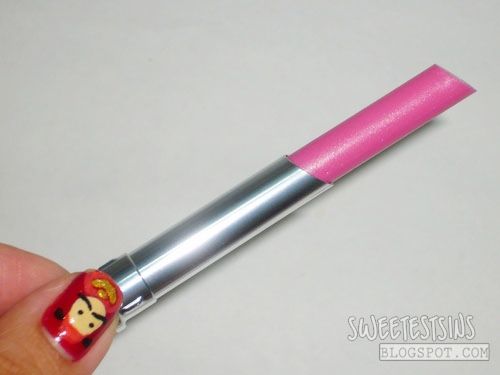 As I was saying that my initial thoughts on Clinique Almost Lipstick wasn't exactly very positive even before swatching it. Well, its not that I hate fuschia color, its just that I see myself too often in it so there isn't really an element of surprise.
But... guess what? I was so surprised that Clinique Almost Lipstick in Shy Honey is actually a very sheer color. It took me more than 5 applications to get the swatch that you see below.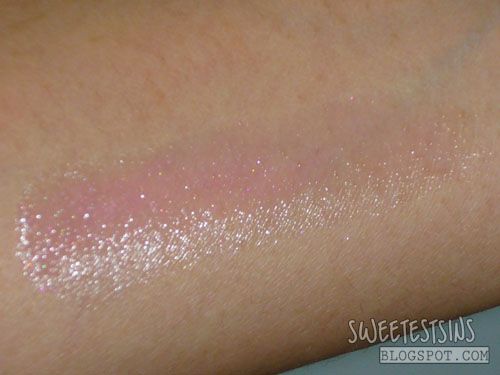 As you can see, it contains micro-glittery bits that screams nothing but pretty!
Here's a before and after shot of applying Clinique Almost Lipstick in Shy Honey for your comparison.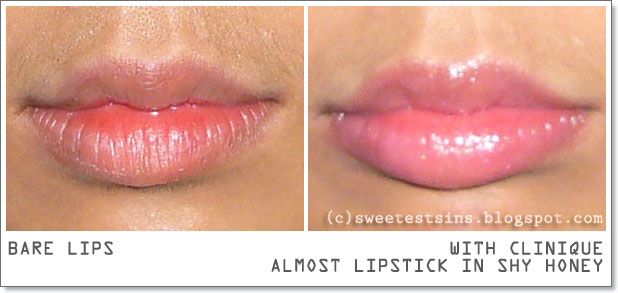 Gosh, my bare lips look horrible! You could see that after applying Clinique Almost Lipstick in Shy Honey, my lips looked more moisturized.
Thought that I would post all 4 lip swatches of Clinique Almost Lipstick in Shy Honey that I took so that you lovelies would have a better idea of how it looks like.
Patricia's thoughts:

The texture of Clinique Almost Lipstick to me is more like a lip balm actually. I love the fact that its rather moisturizing and that it makes my lips look juicy. It is yet another MLBB lip color that is great for work too!

I noticed that Clinique Almost Lipstick shows up better on my lips rather than my arm.

What's more, its so slim that now I have another reason to squeeze in one more lipstick to my makeup pouch!
Rating: 4/5

Almost Lipstick will be available in 7 shades from February 2012 at Clinique counters islandwide for $33.00.

Disclaimer: Products were given to me for consideration.

To be notified of the latest beauty news, launches or events, follow me on


or like SweetestSins on