Biore: Hydra Clear Makeup Remover, Cleansing Oil Cotton Facial Sheets and Makeup Remover for Eye & Lip
Saturday, February 05, 2011
Happy Chinese New Year lovelies! I bet you girlies have been busy shuffling between houses to visit relatives, collecting red packets (ang pows) and having good food yea? All these are bound to tire you girls out. However, amidst all these, you must never ever forget to remove your makeup. For failure to do so would result in clogged pores which would lead to more blackheads and blemishes. Yucks, you wouldn't want that, would you?

In case you were wondering why I was on the topic of makeup removers, it is because I received a first-aid kit from Biore last Christmas. Always find removing makeup a chore? Fret not because Biore is here to your rescue by allowing speed and ease of makeup removal!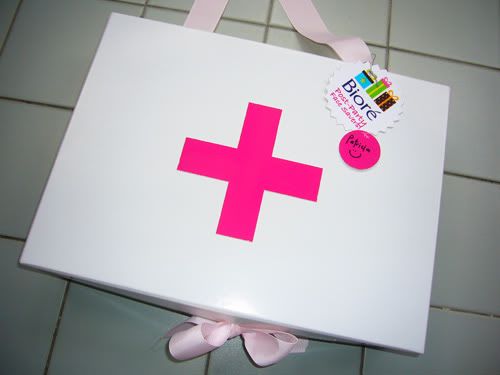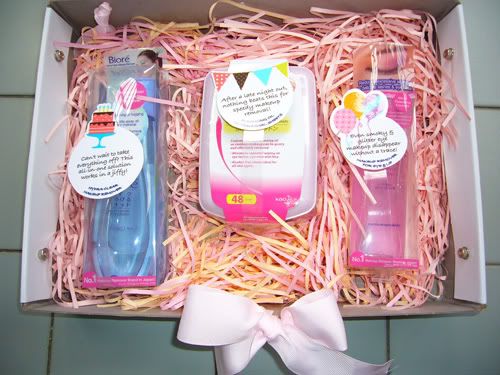 All 3 makeup removers are made in Japan.
Biore Hydra Clear Makeup Remover (200ml)
$22.90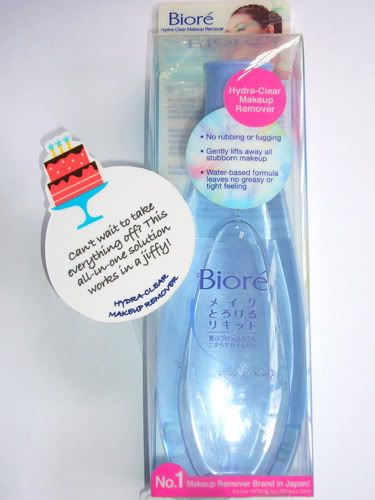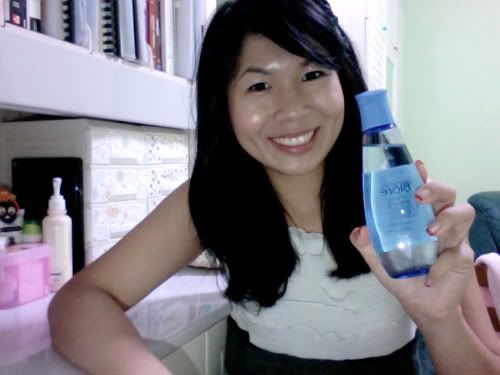 This has got to be my favourite product among all. Why do I say so? It lives up to its claim of being as effective as oil makeup remover although its water-based. Well, the water-based formula removes even waterproof eye makeup! I like how it makes my face feels so clean after using it.

I used to use oil-based makeup remover when I was 17 or 18 when I still had normal and good skin. My current skin type is normal to combination with occasional breakouts during the time of the month in case you are wondering. I liked how effective those oil-based makeup remover were in removing all traces of makeup, however I hated how oily it felt especially when it takes more than a few rinses with soap under the running tap. Unlike oil-based makeup remover, Biore Hydra Clear Makeup Remover does not feel that oily. The texture is more runny, slightly thicker than water, somewhere along the line of lotion (Japanese term for toner).

How to use
: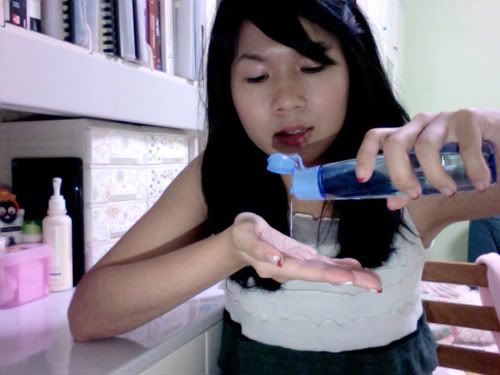 Step 1: Pour an appropriate amount (1 teaspoon).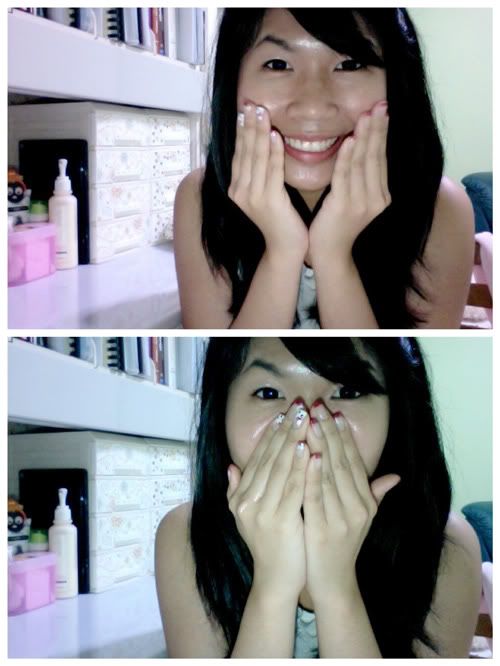 Step 2: Massage gently to dissolve and lift away makeup.
Don't be afraid to massage. I usually massage for about 3-5mins. Facial massages are good for the skin!
Step 3: Rinse thoroughly with water.
Step 4: Wash your face with your favourite cleanser
I added Step 4 myself. I usually double cleanse to make sure that my pores won't get clogged.
Here is a video of me using Biore Hydra Clear Makeup Remover to remove my makeup. You can see how effective it is for yourself. In my video, I mentioned using about a teaspoon of makeup remover. You can gauge for yourself accordingly. For instance, if you have more makeup on, use slightly more and vice versa.

I know the quality of the video is terrible. I took it with the built-in camera of my MacBook Pro. But just make do with it yea? Wait till I get a HD camcorder. I hate filming using my Panasonic camera because I can't see myself (it doesn't have a 180° display view). Anyone has tips on making clearer videos using digital camera or MacBook Pro's built-in camera? Let me know yea? I have been contemplating on making tutorials but the only thing is that I need to know first is - how to make clearer videos.

Rating: 4.5/5
Biore Cleansing Oil Cotton Facial Sheets (48 sheets)
$16.50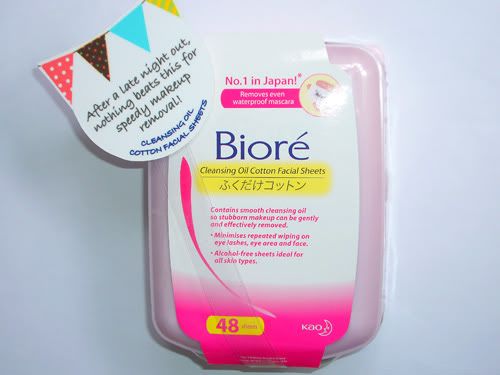 For lazy girls, there's no more excuses not to remove your makeup, not even when you reach home at 4am after clubbing. Because.. removing makeup is as easy as ABC with Biore Cleansing Oil Cotton Facial Sheets.

Its so convenient because you can get your makeup off with just a few wipes. Yes, it does remove waterproof mascara without irritating your eyes! To remove waterproof mascara, place sheet on closed eyes for 5 to 6 seconds before wiping off.

Furthermore, its so handy that I think I'm gonna bring it along with me for my next overseas trip. Yays to no more spillage of makeup removers.

And guess what? I saw the refill packs selling over at Watsons. I like the fact that the 100% natural fibre sheets are alcohol-free (suitable for all skin types) because products that contain alcohol usually dry my skin out. The only downside is probably the price as it works out to approximately $0.30 to $0.40 per wipe and I usually use about two wipes to get everything off if I have full face makeup.

Biore Makeup Remover for Eye & Lip, 130ml
$14.90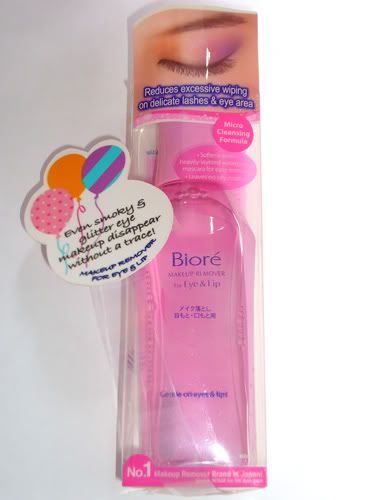 One of the reason why I do not use mascara as often as I like is because I hate the removing part. Yes, it may be easier to remove normal non-waterproof mascara but they tend to smudge before the end of the day. Hence, its safer to use waterproof mascara. However, removing waterproof mascara can be such a pain. I remember using at least 4 cotton pads and almost 1/6 of Brand M eye makeup remover to remove my waterproof mascara and I think it took it almost 15 minutes to remove my eye makeup alone.

However, I find that I am putting eye makeup more often ever since I discovered Biore Makeup Remover for Eye & Lip because removing eye makeup is a breeze. It takes at most 2 wipes to remove eye liner be it kohl, liquid or gel. Random, but I have been drawing eyeliner almost everytime I put on makeup nowadays. As for mascara, I usually pour a bit of product on a cotton pad and place it over my eye for 5 seconds and repeat 2-3 times and cleanse it from root to tip.

How to use:
Step 1: Shake well, and pour product onto cotton pad
Step 2: Remove makeup accordingly.
The best part of it is that it contains hyaluronic acid which moisturizes the skin around eyes.
Rating: 4.5/5
I hope you enjoyed this post! Till then!
♥
Patricia
Disclaimer: Products were given to me by Biore Singapore for review purposes.