Rings
Monday, August 09, 2010
Don't you girls simply adore stacking rings? I love it because of its versatility to mix and match to create different looks. I was browsing through Ebony's copy of Teenage when I chanced upon this Love Stacking Rings from Accessorize and I knew I had to get it.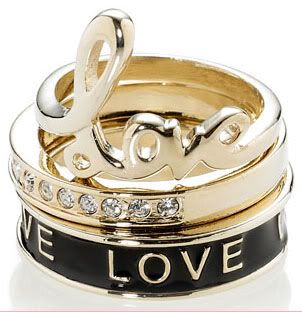 So I got it on the same week when I went shopping along with a new pair of denim leggings from Zara &another two tops from Stradivarius. I love Stradivarius! They have got simple basic tops for lazy days. For those who do not know, Stradivarius is an Spanish label brought it by the people whom brought in Zara, Pull & Bear and Bershka.

I was browsing for rings in Etsy and I came across some really cool ones.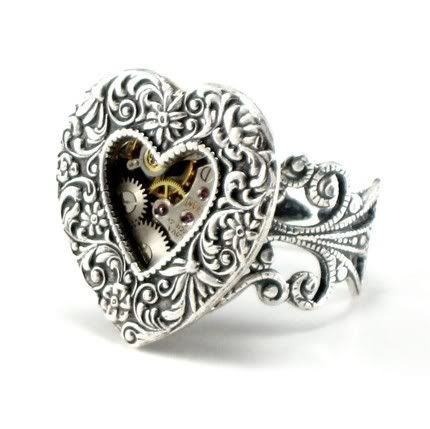 My favourite among all! Check out the watch movement details underneath!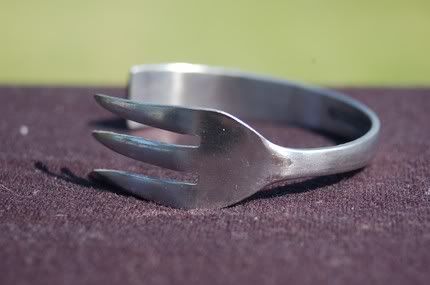 Now, who knew that a fork could be a fashion accessory?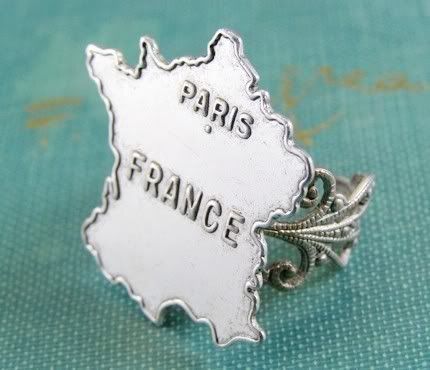 By now, you should probably know that this is my favourite country.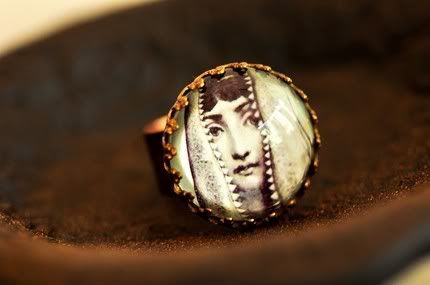 I love how this piece exudes a sense of mystery.