My very first MAC
Monday, June 21, 2010
As we all know, MAC is well-known brand in the cosmetics industry. It was originally designed for professional make-up artists initially, but is now available to consumers worldwide. MAC actually stands for Make-up Art Cosmetics. How many of you actually knew that? Well, I didn't until I came across an article a year ago.

I remember I was often drawn to their counter due to the huge selection of colors available for lipsticks, eyeshadows etc. Not to mention how 'cool' their make up artists looked when fully-clothed in black. And the thing is - they look like they knew their stuffs.

I remember I was with a colleague, Vivien then when I bought my very first item from MAC. And it was over at Tangs Orchard. All because I wanted to replicate Beyonce's signature smokey bronze eyeshadow look which I thought was very pretty.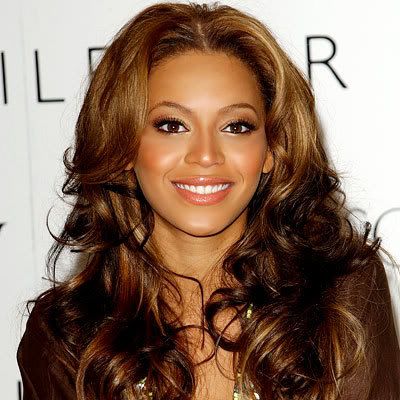 I don't know if its just me, but I think that Beyonce's incredibly sexy, and that applies to both her songs and physique. I just love her glow which I cannot achieve despite using bronzer. ):

So I guess most of you have guessed what is it already, no?
.
.
.
.
.
.
.
.
.
.
.
.
.
.
.
Well, the very first item which I got from MAC were: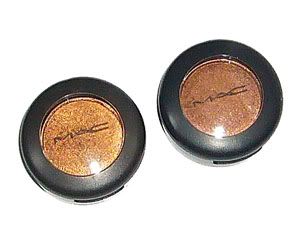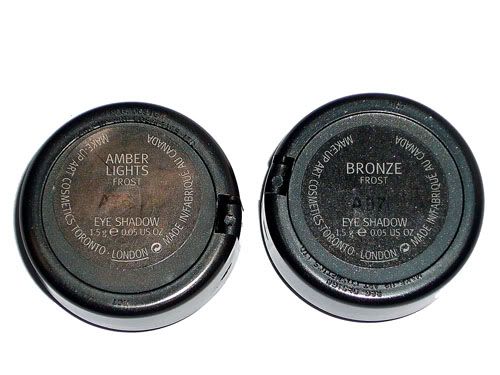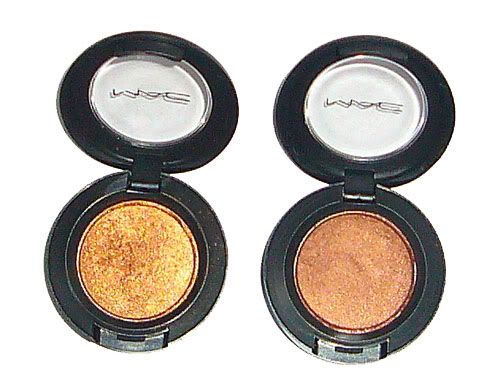 Amber Lights and Bronze Eyeshadow, both Frost.
I tend to use Amber Lights much more than Bronze. That's because Amber Lights is a neutral color and in my opinion, pretty enough to used it on its own. For lazier days when I still want some eyeshadow, I would apply Amber Lights all over on my lid with my Crobi Eyeshadow Brush and smudge the harsh lines with my MAC 224 brush. However, if I had more time, I love to use Bronze on the crease which makes my eyes look bigger.

Generally, MAC eyeshadows are more pigmented as compared to other brands, however I still apply my Too Faced Shadow Insurance to prevent creasing and for longer staying power.

That's all for today. I hope you enjoy this post.

What's your first MAC purchase? Or which is your favourite MAC product? Do share it with me!

P.S: I realised that after getting a Formspring account, most questions are directed there instead of my tagboard.