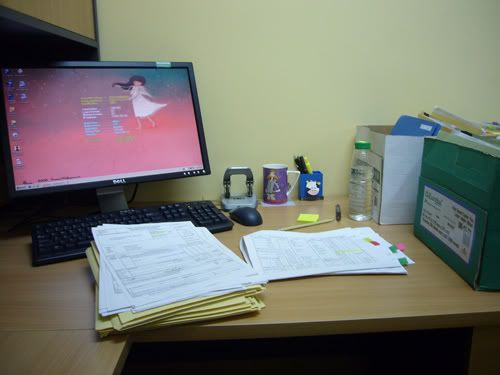 My desk filled with piles of work.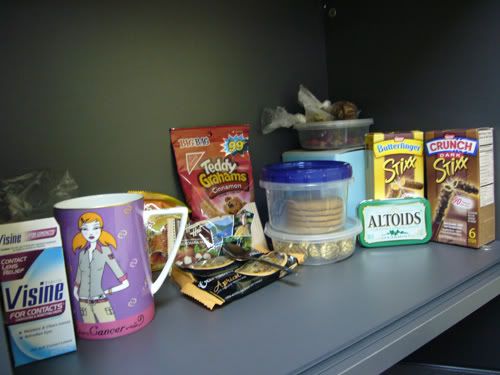 That's what keeps me going while embarking on projects.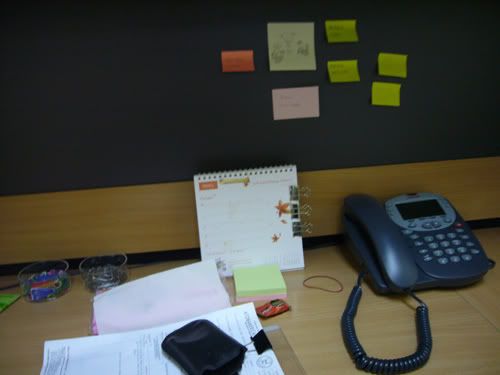 My phone with my own direct line.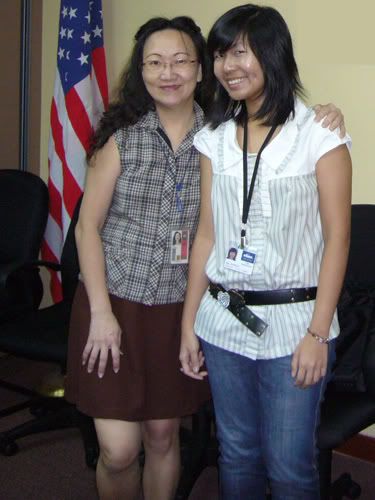 &That's Aunt Peggy and me.
She's a very nice lady, very motherly, always showering care &concern for me.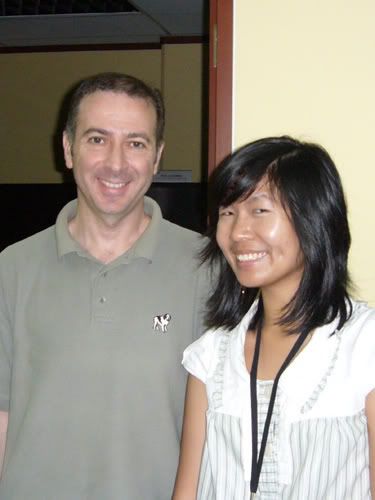 Tony &me!
Oh my god, my hair looks damn messy.
09 October 2008
The day that almost the whole of my department wore blue together. Thanks Edah for taking the pictures for us in Tony's room.
We were all laughing at the kitchen rolls at the back of the background. Tony kept insisting that its kitchen rolls for Doris &Edah kept teasing him saying that its toilet rolls.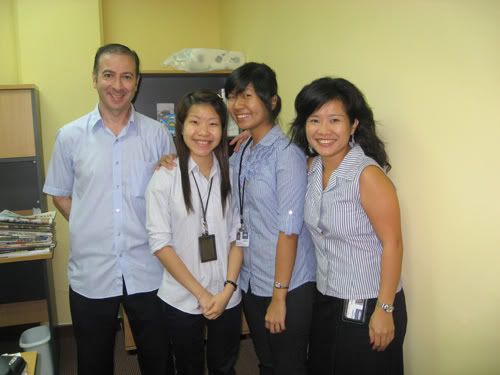 Tony, Agnes, Me &Doris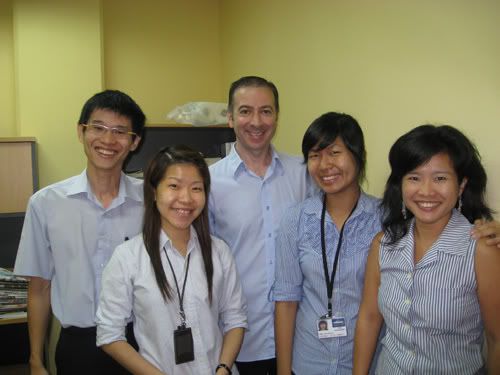 Raymond, Agnes, Tony, Me &Doris