Siling's 21st Birthday
Saturday, May 31, 2008
Saturday was spent watching Sex And The City at Causeway Point with Alex before heading to meet Libing &Lixuan to get Siling's birthday present. We got her a Sovil watch with rhinestones, screams nothing but pretty!! Then Menghui drove us to the Science Centre for Siling's giving all of us a treat at Sakura.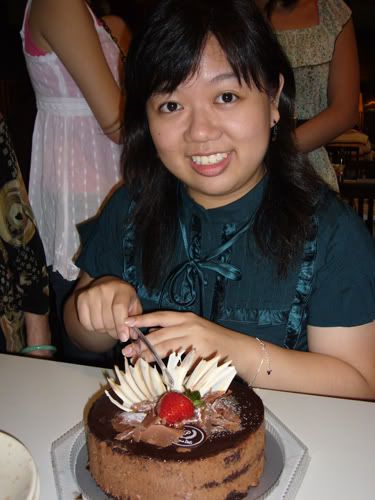 Siling cutting the cake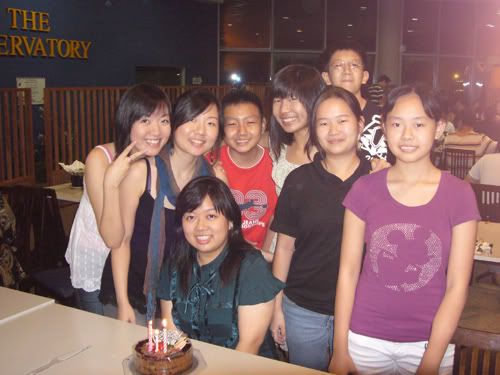 Cousins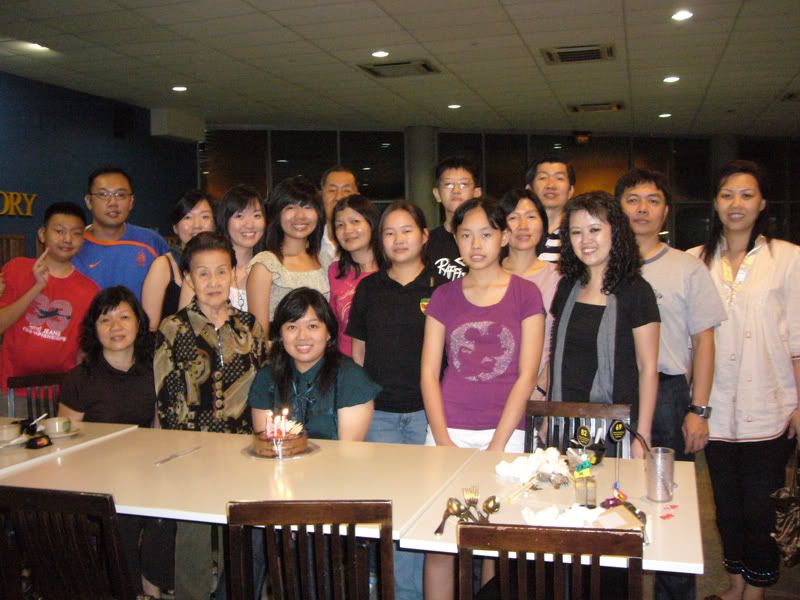 Whole Family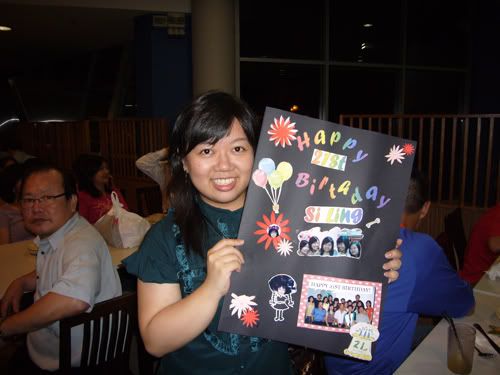 Siling &the birthday card I made for her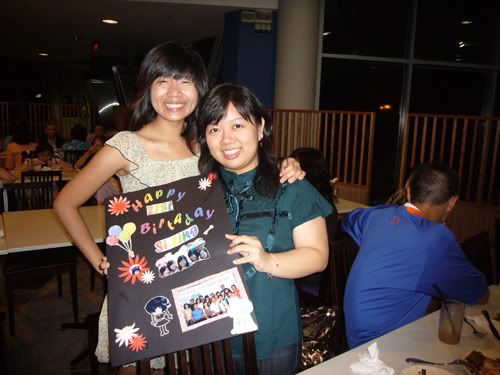 Me &Siling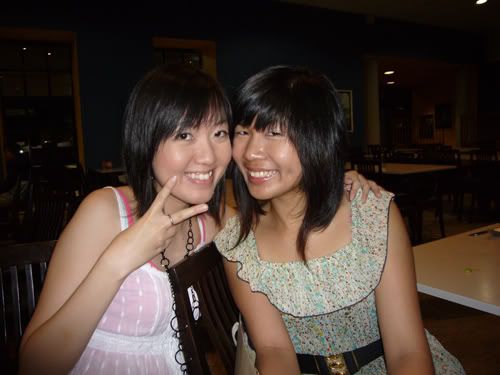 Libing &Me
After dinner, it was close to 10pm. Initially they wanted to go to K Box but Lixuan &I were very tired hence we bought tickets to watch Indiana Jones instead. Before that, we headed to the arcade to play basketball &some random shooting games.
I like the cars in Indiana Jones. They are so classic! &The way the students dressed in the library. Oh my~!