Taiwan Magazines (Mooks) spotted at Kinokuniya Ngee Ann City with beauty products!
Saturday, February 23, 2013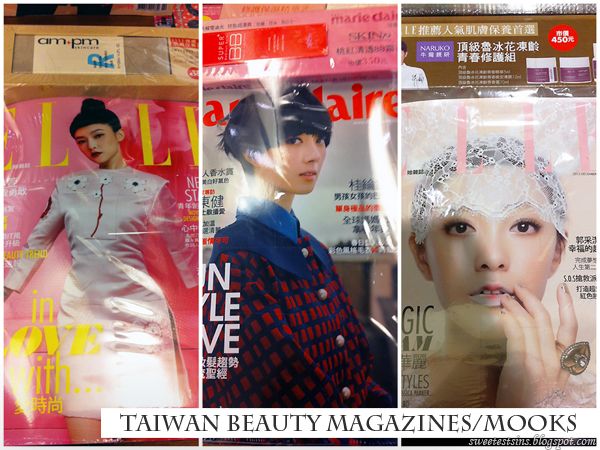 I was in town a few days ago and I thought I would drop by Kinokuniya, Ngee Ann City to check out if the
Muchacha Achachumu mook
that I'm eyeing is available on our shores.
While I was there, I thought I might as well check out what other mooks are offering because sometimes Japanese and Taiwanese mooks offer really good stuffs - from bags to makeup and skincare.

Elle Taiwan Magazine February 2013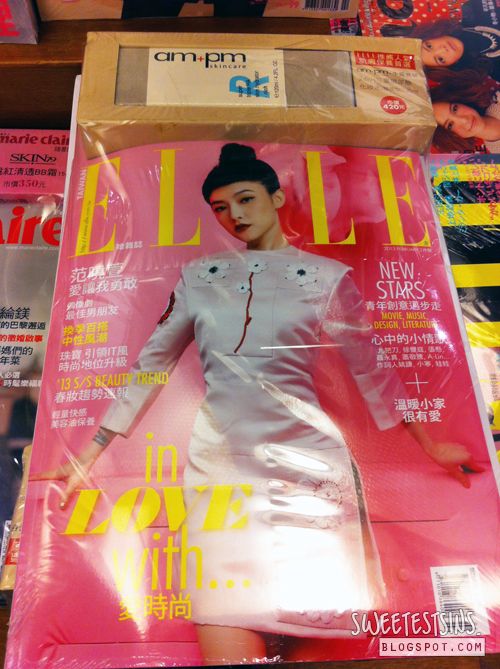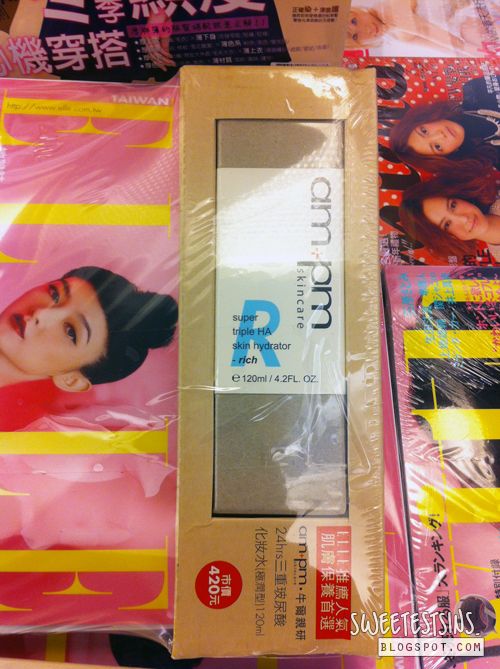 Price: $14.96
Elle Taiwan February 2013 issue comes with AMPM skincare super triple HA skin hydrator - rich, 120ml. This is a full-sized product which costs about $26 in Singapore. This mook is quite a steal I must say!
About AMPM super triple HA skin hydrator
Gentle toner and has a lotion-like liquid texture which instantly penetrates the skin when applied. It forms an invisible moisture barrier on top of the skin to keep the skin moisturized for hours.
Ultra-moisturizing ingredients, Hyaluronic Acid and Beet Root Extract, strengthen the moisturizing barrier on top of the skin surface. The moisturizing formula Xpertmoist™ contains Antarctic Sea-glycoprotein which helps to increase the skin's moisture level and to nourish and maintain the skin's cutin. Vitamin B5, Hyaluronic Acid molecules from Aquafill™, and Ceramideprovide moisture for each skin layer by penetrating deep into the skin, absorbing quickly, and locking moisture in each layer.
It is a product that can deeply moisturize the skin while alleviating dry, tight skin and restoring the skin's healthy glow.
AMPM Skincare range of products was formulated by Niu Er to provide skin with hydration during the day while working. I bought AMPM super triple HA serum when I was in Taiwan last year after trying it out in Watsons plus it has received many beauty rewards and had many good reviews on it. I will review it once I have tried it out.
Elle Taiwan Magazine December 2012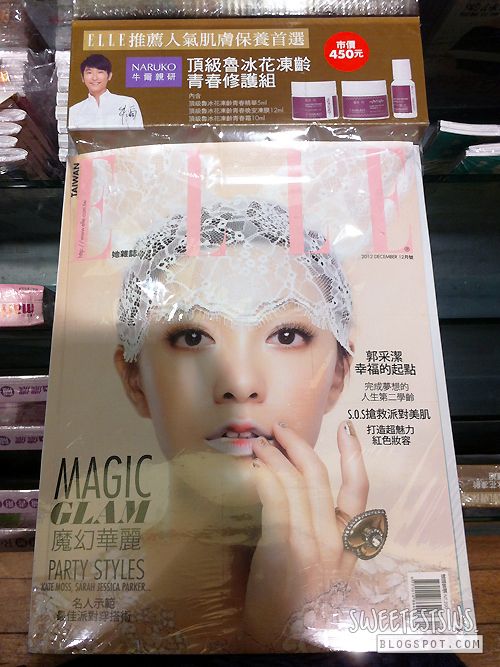 Price: $15.08
Elle Taiwan December 2012 comes with Naruko Lupin Anti-wrinkle Firming Night Jelly 12ml, Cream 10ml and Serum 5ml samples. Naruko is also a skincare line by Niu Er.
Anti-Wrinkle Firming Serum:
does not only fight skin aging, but lifts the skin as well is a popular choice.
Anti-Wrinkle Firming Night Gelly:
work its magic at night and is easily absorbed by the skin.
Marie Claire Taiwan Magazine February 2013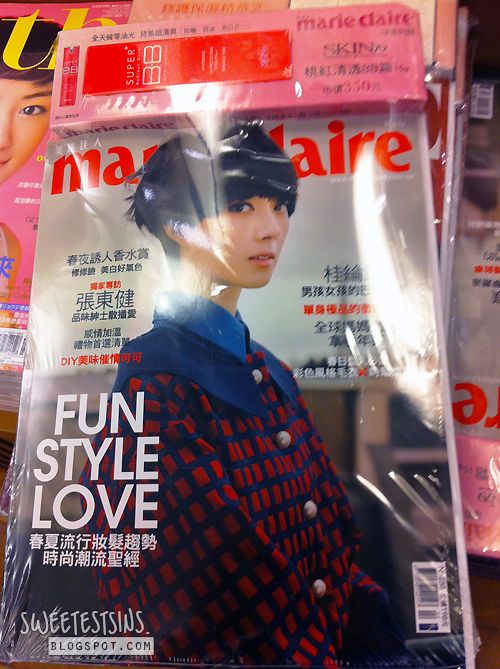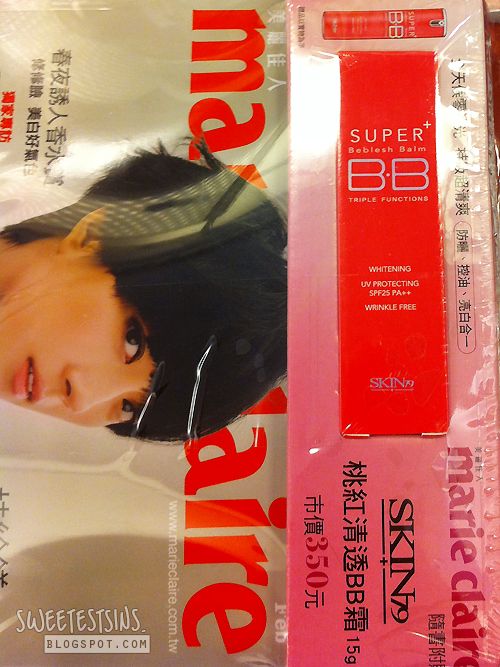 Price: $14.81
Marie Claire Taiwan February 2013 comes with a Skin79 Super Beblesh Balm Triple Functions, 15g sample (Pink label). The full-sized is 40g, so if you have been wanting to try this BB cream out, I think its a good chance to without having to commit to the full-sized!
My friends, Andeline and Chuan both swear by this BB cream by Skin79!
I hope you like this post. Thanks for reading.
Love,
Patricia