BeautyAsia 2011
Wednesday, March 09, 2011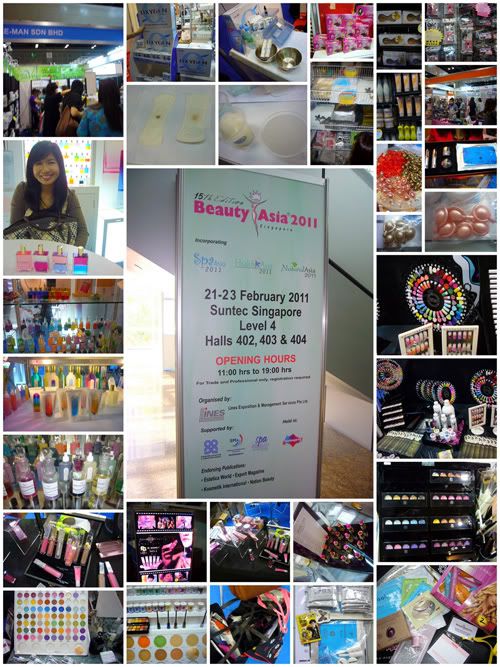 Two weeks ago, I went to BeautyAsia 2011 and I brought two of my girlfriends, A & X there.
For those of you whom do not know, BeautyAsia is a beauty trade fair with exhibitors from countries like Taiwan and Korea.
Bernice was very kind to show us around and share what was available. After which, we were on our own and our first stop was - shopping for crystal facial and eye masks! There were so many of them that we didn't know which to pick!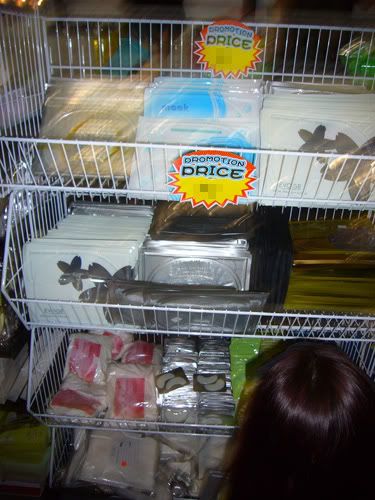 And then we headed over to this booth where they have a lot of fake eyelashes, OPI base and top coat and lots of nail rhinestones. I got so excited because I thought I spotted D'up wonder eyelid tape, only to realised that it has got Chinese wordings on it. I asked the salesgirl and she said that it wasn't double-sided. Lucky I didn't get it. You know what girls? Anything that says double sided or wonder eye lid tape is bound to get my attention as I will definitely get it to make my eyes bigger. You girls won't understand the agony of having small eyes!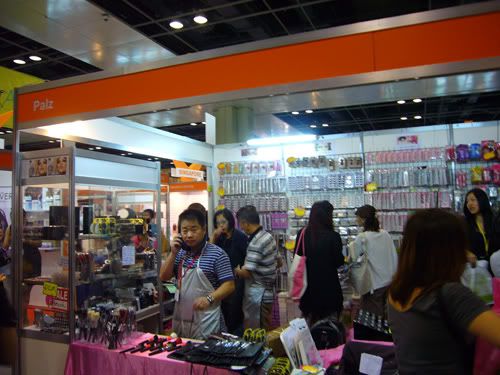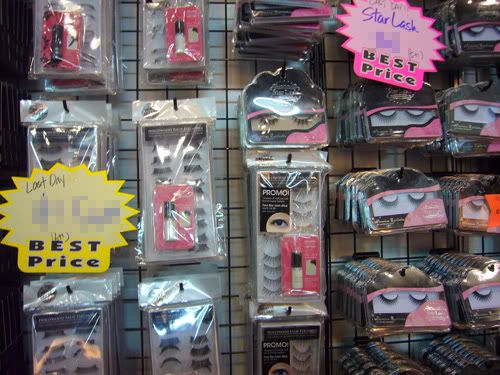 And of course, the main highlight of our trip there - nail polish!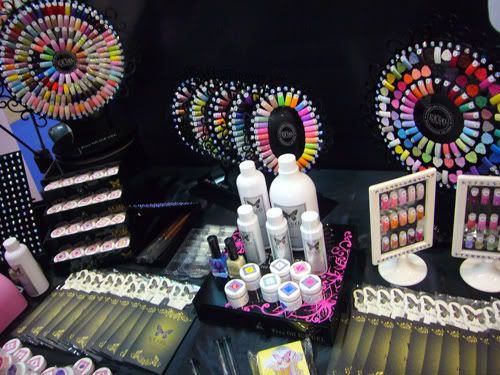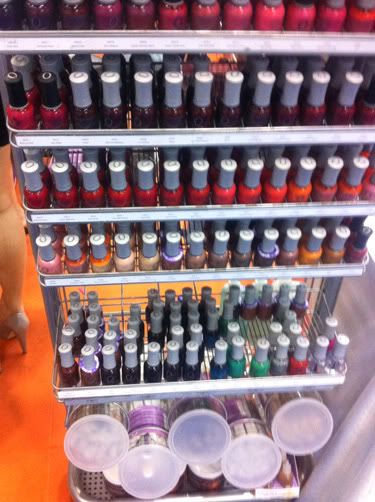 We also chanced upon something interesting!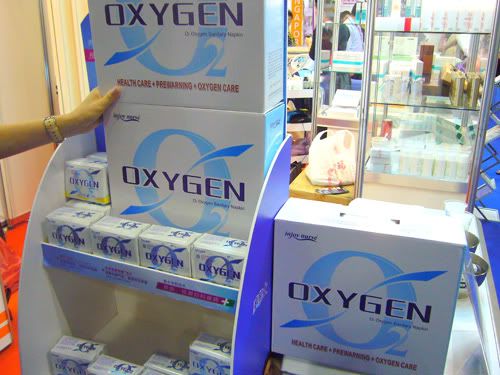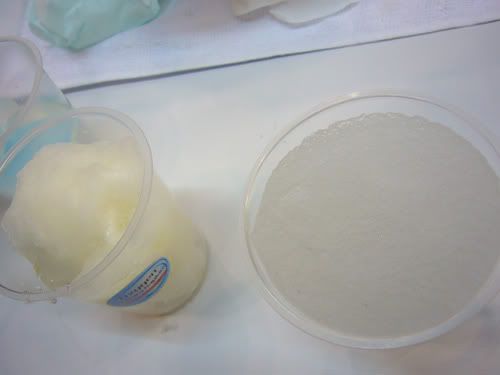 Comparative advertising, Brand X vs Oxygen sanitary pad.
Look how absorbent the latter is.
While walking, these colorful bottles and packaging captured our attention.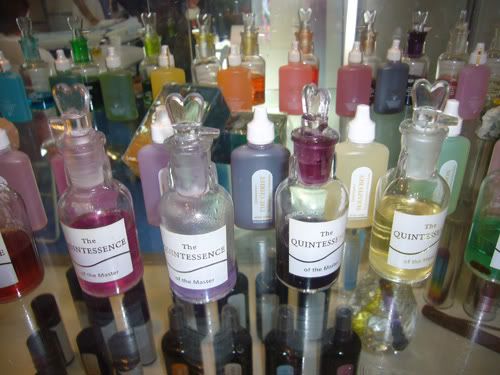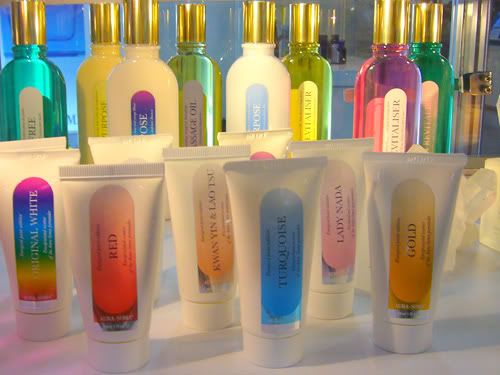 They had a complimentary Colorgenics reading. All you need to do is to pick 4 bottles with your left hand and they can analyze your personality. I think its pretty interesting. My results revealed that I am a family-oriented person which I think is very true.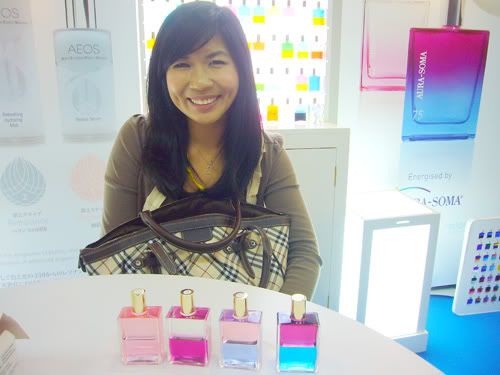 Here is a picture of me with the bottles that I chose.
I'm sure this is not new to many, Anissa Da Vinci LED lip gloss. They were featured in Nu Ren Wo Zui Da variety show.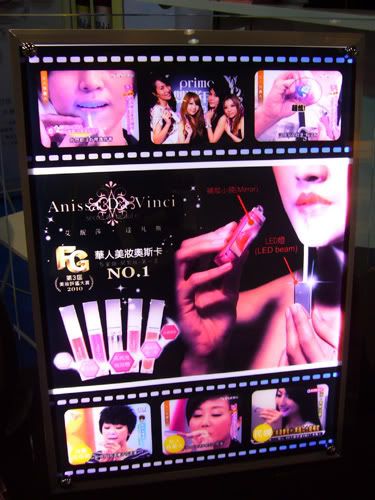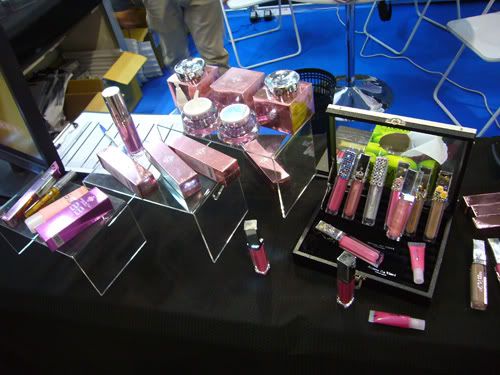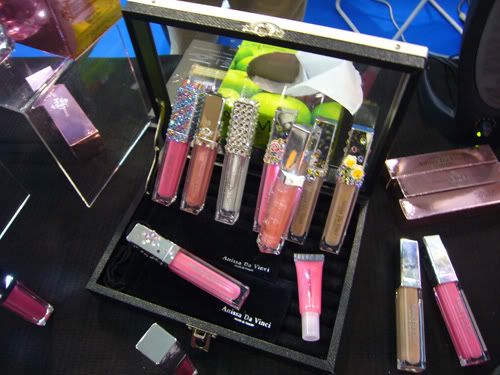 Aren't they lovely? Was so tempted to get them all!
Following which, we went to this booth that has got pearl ampoules and stem cell facial care items. The exhibitor was from Taiwan.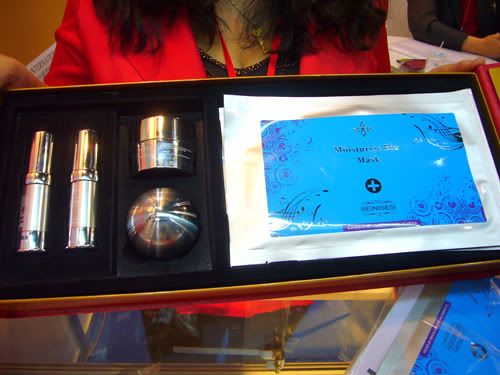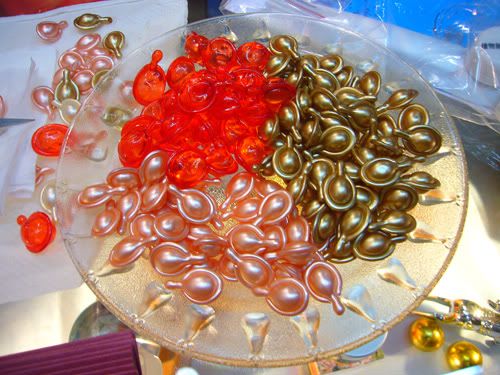 These pearl ampoules in pink contain whitening serums while the red ones are actually oil-based makeup remover which turns milky after adding water.
X was damn high when she spotted BoBo Crisp.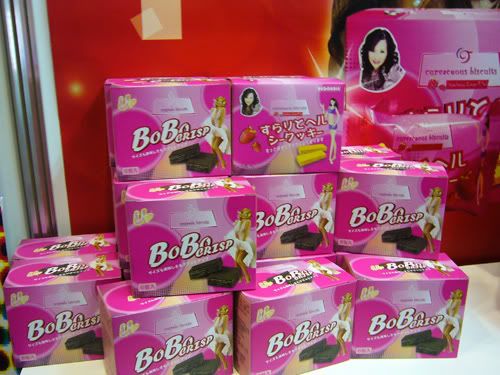 Apparently its a brand of curvaceous biscuits that would enhance your figure. I am not sure about how true that is because I haven't tried it out myself. But still, I found it quite interesting as they have got different flavours such as chocolate and strawberry.
Our last stop was Ingirl Stinn which has got HD makeup consisting of eyeshadow palettes, foundation and lipstick. They have got a variety of pigments too.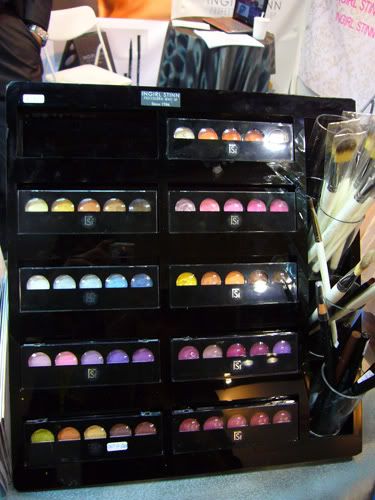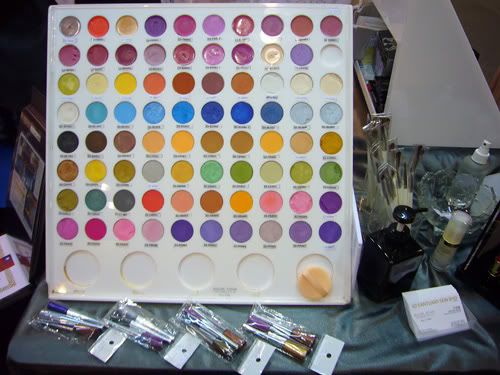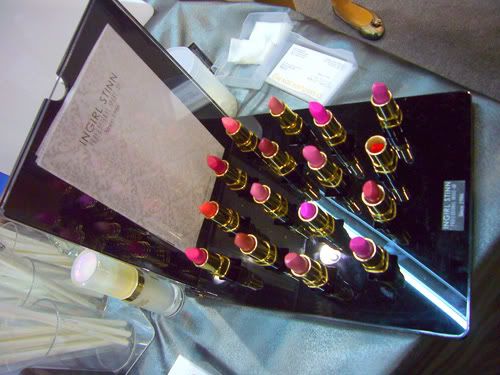 And, this is what you girls have been waiting for. My haul from BeautyAsia 2011.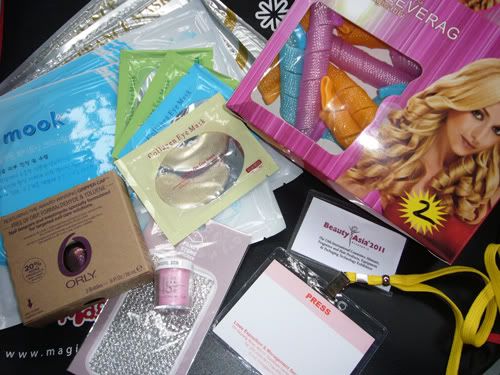 Crystal facial masks, eye masks, Orly Nail Polish in Space Cadet, Ingirl Stinn pigment, Rhinestones sticker and High speed changing magic leverag.
And here are some of the freebies that I got.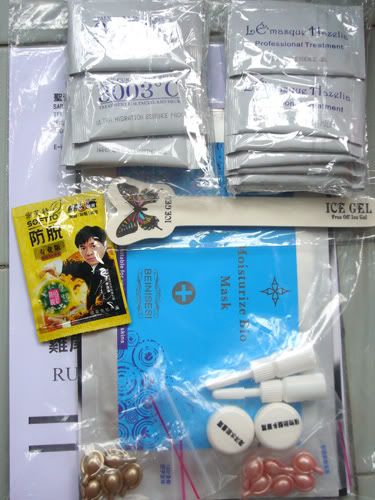 That's all for BeautyAsia 2011. Thank you Bernice from Grayling for the invitation! Can't wait for BeautyAsia 2012 so that I can grab more nail polishes and the hair steamer! Actually, I am kinda regretting why I didn't get it while I was there. Imagine A was like telling me to control my spending before we enter the trade show. But she spent more than me in the end! Lol.
Wished you were there? Fret not, because you ain't missing out. Check out these videos on BeautyAsia 2011.
I will be doing a post on the different ways that you can use pigments in one of my upcoming posts. So do stay tuned!
Love,
Patricia