Makeup Wishlist January 2011
Monday, January 31, 2011
Hello lovely readers of SweetestSins, sorry for the lack of updates as I have been down with sore throat and flu and that sucks because it means having nothing but blueberry bread and porridge for days. Whoever gets so unlucky and falls sick just before Chinese New Year apart from me? Anyway, I was busy doing spring cleaning over the last 3 weekends and I am finally done with it. Apart from that, we bought so many goodies for Chinese New Year and Mommy dearest baked so much cookies! This year's Chinese New Year came a bit quicker compared to the last year so we had to make do with the little time that we had and try to do everything within. Anyway, I have re-added the Google Friend Connect on my sidebar, so you can
follow
me to be updated of new posts, giveaways etc. Nevertheless, a short update for you girlies since you all have been so good! (:
As all of you know, I am always on the lookout for new makeup collection or brands. However, I haven't really encountered any collection that would make me excited enough that I can't wait for it to be brought in. However, I was proved wrong when I came across Majolica Majorca 2011 Spring Collection - Sugary Trap and Bourjois Paris Ballerine for Spring 2011.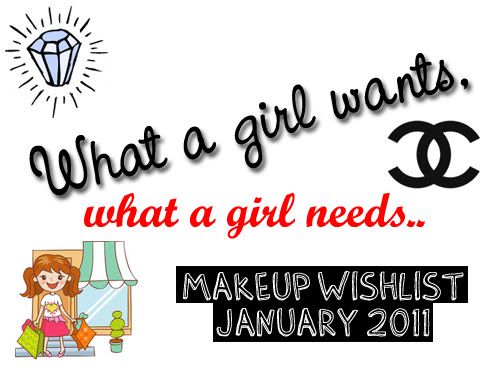 As you can see, I have been trying to add in "mini" columns into my blog so as to make things more organized as well as to make it easier for you all to read. The inspiration behind the name of this column, "what a girl wants, what a girl needs" is all thanks to a fabulous song, which is also an all-time favourite of mine from Christina Aguilera. She looks so hot in the video!
Majolica Majorca 2011 Spring Collection - Sugary Trap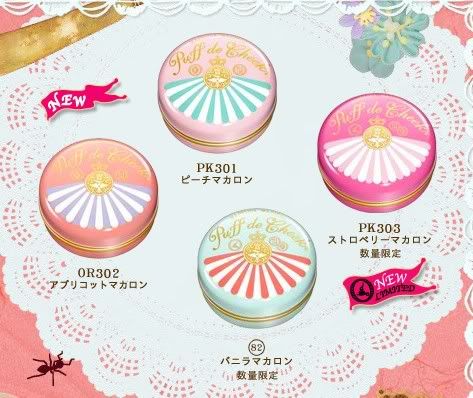 Puff de Cheek
Okay, I admit that I was first drawn to Puff de Cheek because of its sweet looking packaging. Which girl doesn't adore cute packaging? And of course it was because I haven't tried any blushers which comes with a puff. Did I mention how cute the puff is? It has got a
bow
attached to it!
Available in:


♥ PK301 Peach Macaron
♥ OR302 Apricot Macaron
♥ PK303 Strawberry Macaron
♥ #82 Vanilla Macaron.
PK303 and #82 are limited edition.
Check out the swatches of the Puff de Cheek below.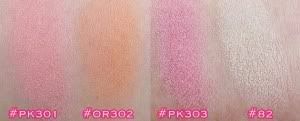 I'm thinking of getting PK301 and OR302. The former because I look good in blushers in rose gold shades and the latter because I always see Popteen models using/recommending orange blushers and they look so good in it!


Lash Expander Frame Plus: BR666 Chocolate Brown


Another item that I am thinking of getting from the collection is the BR666 Chocolate Brown Mascara. Reason being I do not own any Majolica Majorca Mascara and I have been wanting to try one because almost everyone is raving about how it can lengthen the shorest lashes and also because it is brown and limited edition. I do not own any brown mascara and I read that brown mascara actually gives a softer and mroe natural look. In fact, I have seen a pink brown mascara sometime back when I was over at Watsons.

---
Bourjois Paris Ballerine for Spring 2011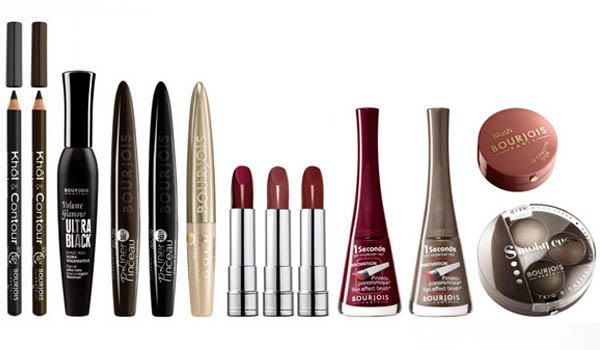 Tell me what's not to love about this collection?
Bourjois is probably one of the better drugstore brands in Singapore that doesn't receive much limelight even though they do make really good products. My mom once got me an eyeshadow from Bourjois and it had such great pigmention. It's a pity that I don't see them marketing as much or rather as aggressive as compared to their other drugstore counterparts. In fact, I did a search online and I couldn't find who their distributor is in Singapore. Looks like this brand is set on lying low in the cosmetics market in Singapore.
In this collection, I am most likely to pick up both nail polish in Satin Rose (pink) and Asphalte Bleu (blue gray) and Smokey Effet pencils in Sand Rose and New Wave Blue
Head over to
Miss Lipgloss
for more pictures and swatches of the collection. I swear you will be impressed by this collection!
I hope you enjoyed reading this post!
Love,
Patricia