Trading at 1st Avenue &2R03 Class Dinner
Wednesday, May 14, 2008
Today is the first day of 2R03's trading at 1st Avenue. Carissa &I were the two cashiers. Its quite fulfilling actually, for I learned so much about cashiering. I have never been exposed to cashiering much even though I work part-time during school vacations. Its pretty fun with Miss Lim, Mr Jeffery &Mr Dominic Seah guiding us along. Jasline is the fitting room assistant so she's just next to Carissa. We kept changing songs here &there on WeiYing's IPod as well as mine. Our sales for today was $403. We broke the previous class records! Yeahs! :D

After Marketing Research, the whole lot of us (Mandy, Herman, YuanSheng, Ella, Bervyn, Chuanlian, Carissa, Jasline, Hazel, Atiqah &me) went for dinner at Tampines Mall's Swensens.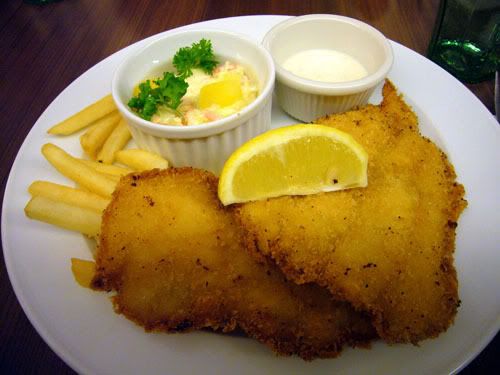 My Fish &Chips!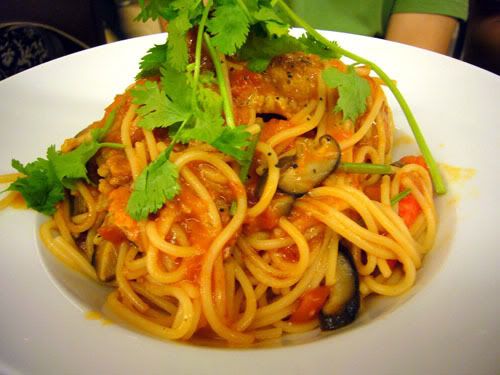 Crayfish Pasta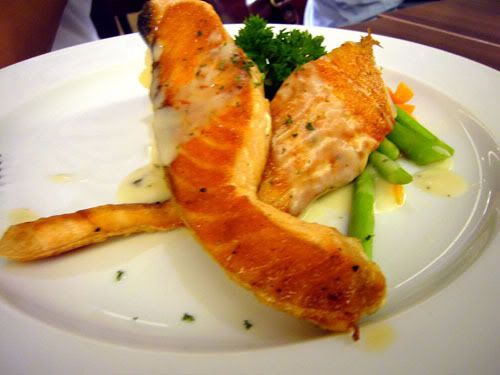 YuanSheng's pathetic portion of Grilled Salmon Saute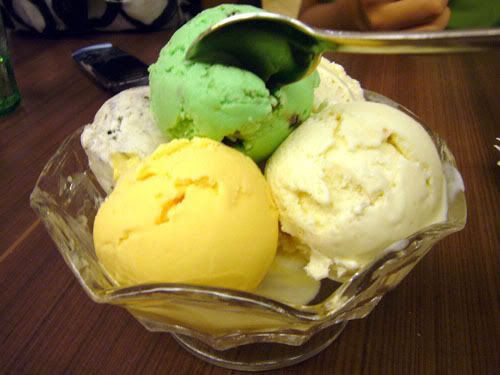 Topless 5 which the 5 of us shared!
(Butterscotch, Macadamia Nut, Cookies&Cream, Mango &Peppermint)